Literature Doesn't Stop Bullets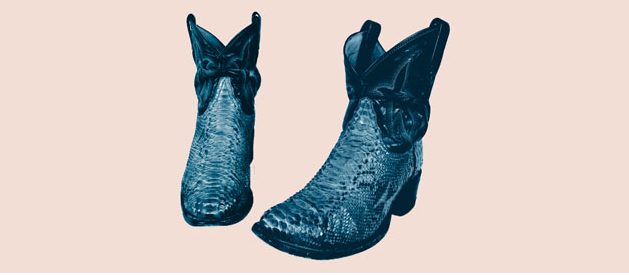 French novelist Erwan Larher was in the audience of The Bataclan on November 13, 2015 when the terrorist attack occurred. He refused to write about this horrific experience, until the moment he realized that this "misadventure", according to his own words, was not personal but rather collective.
The Book I didn't want to write is a genre-bending, and unexpected memoir, in which the author intertwines his own voice with that of others―his partner, his father, the two friends who were going to come but didn't―to create a deeply moving collective chronicle.
The Book I Didn't Want to Write transcends simple testimony, instead raising vital questions about who we are as a whole.
On November 12, 2018 at 6:30 pm, join Erwan Larher and American writer Lynne Sharon Schwartz as they discuss the literary challenges Larher faced while writing The Book I Didn't want to write.
Erwan Larher was born in central France and attended the prestigious Sciences Po university. He left the music business after 15 years to write full-time; his first novel was published in 2010, and his third, The Male Abandoned in a Hostile Environment (2013), won the Claude-Chabrol and the Louis-Barthou literary awards. Larher was shot in the November 2015 attack on the Bataclan Theater, and was lucky to escape with his life; he finished his fourth novel, Margaret Doesn't Like Her Bum, while recovering in hospital. His deeply moving account of this event, The Book I Didn't Want to Write, appeared in France in August 2017 and was an immediate critical and popular hit; it has since sold tens of thousands of copies.
Lynne Sharon Schwartz is the author of more than twenty books. 
Her debut novel, Rough Strife (1980), was nominated for a National Book Award and the PEN/Hemingway First Novel Award, and her post-9/11 novel, The Writing on the Wall (2005), won the New York Magazine Best Literary Fiction award. Schwartz's translations from Italian include Smoke Over Birkenau (1998), by Liana Millu, and A Place to Live: Selected Essays of Natalia Ginzburg (2003). Her nonfiction includes Ruined by Reading: A Life in Books (1997) and Face to Face: A Reader in the World (2012). She edited The Emergence of Memory: Conversations with W. G. Sebald (2010).
Her poetry which includes the collections In Solitary (2002) and See You in the Dark (2012)has been featured on Garrison Keillor's NPR program, The Writer's Almanac, and in former US Poet Laureate Ted Kooser's syndicated newspaper column, "American Life in Poetry." In her free verse poems, with clarity and precision, Schwartz often explores the shifting connection between people's inner selves and the stories they tell.
Schwartz's honors include grants from the Guggenheim Foundation, the National Endowment for the Arts, and the New York State Foundation for the Arts. Schwartz serves on the faculty of the Bennington Writing Seminars and lives in New York City.