Letters to His Neighbor by Marcel Proust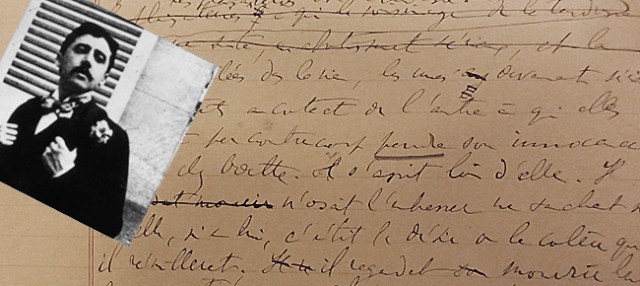 "If you have suffered from noisy neighbours, you will sympathize with Marcel Proust." —The Times Literary Supplement
Join Catherine Cusset, Lydia Davis, John Keene, Anka Muhlstein, and Rachel Syme for an evening of readings and talks on the occasion of the publication of Letters to His Neighbor by Marcel Proust with New Directions.
Brilliantly translated by Lydia Davis, here are Proust's tormented, touching, and often very funny letters to his noisy neighbor.
Marcel Proust's genius for illuminating pain is on spectacular display in this recently discovered trove of his correspondence, Letters to His Neighbor. Already suffering from noise within his cork-lined walls, Proust's poor soul was not ready for the fresh hell of his new upstairs neighbor, Dr. Williams, a dentist with a thriving practice directly above his head.
Lydia Davis has written a generous translator's note, tracing much of what we can know about Proust's perpetually darkened room; she details the furnishings as well as the life he lived there: burning his powders, talking with friends, hiring musicians, and most of all, suffering. Letters to His Neighbor is richly illustrated with facsimile letters and photographs—catnip for lovers of Proust.
In English. Free and open to the public, No RSVP necessary.