Let's Eat France!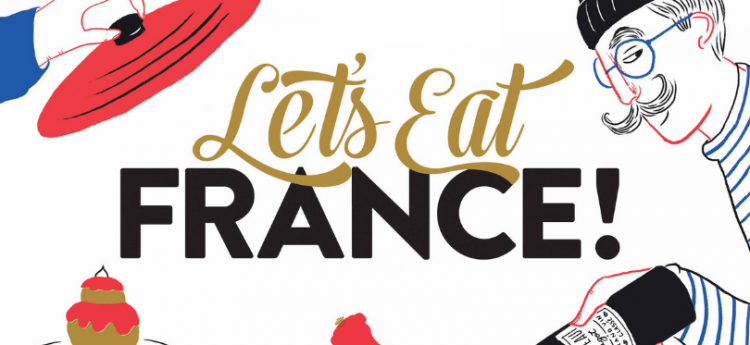 French food critic François-Régis Gaudry and editor-in-chief of Condé Nast Traveler Pilar Guzmán will discuss Let's Eat France!, a mouthwatering sum of 1,250 specialty foods, 375 iconic recipes, 350 topics, 260 personalities, plus hundreds of maps, charts, tricks, tips, and anecdotes and everything else you want to know about the food of France.
Throughout the pages of this unprecedented encyclopedia, you'll come across French food icons like Colette, Victor Hugo or Bocuse; meet endive, the belle of the north; discover the croissant timeline; understand the art of tartare; find a chart of wine bottle sizes, from the tiny split to the Nebuchadnezzar; learn the classic recipes of pâté en croûte, ratatouille and crème brûlée; and follow the family tree of French sauces.
In English. Free and open to the public. No RSVP necessary.
François-Régis Gaudry is a journalist and food critic for L'Express and France Inter, where his weekly program, On va déguster, is met with great success. Let's Eat France is one of his numerous culinary books.
Pilar Guzmán was named Editor in Chief of Condé Nast Traveler in August 2013, overseeing the iconic brand's print publication and digital properties. Just one year into her editorship, she was named Editor of the Year by Advertising Age. Previously, Guzmán served as vice president and editor in chief of Martha Stewart Living. Under her direction, the publication earned a National Magazine Award for General Excellence. She launched her career in journalism writing travel guides to Italy and Vietnam.