Le Sang noir des hommes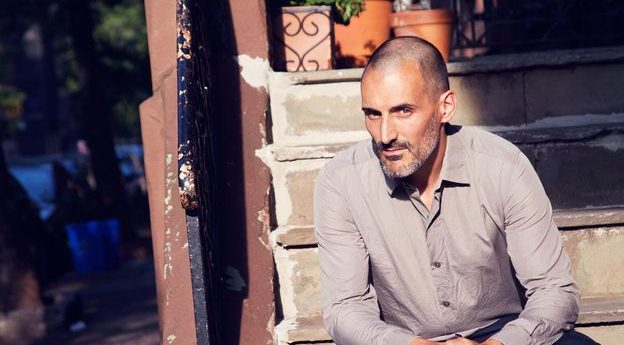 Ten years after he went missing during a military operation south of the Sahara, a French soldier comes home. He is seeking vengeance, but he is also carrying the burden of terrible crimes committed by his grandfather in West Africa, during colonial times.
From the burning desert to the high mountains of the Alps, a shadow walks with the soldier. Young and old, black and white, the ghost teaches him how to cross the borders of time, space, and race, while fueling his anger against his brother and his father.
Bad blood runs in the family, between France and Africa. Only the soldier's daughter, along with the great stag of the mountain, knows how to wash the original sin away.
"As dark, strange, and disorienting as a David Lynch movie."
––Grégoire Leménager, L'Obs
In French. Free and open to the public. No RSVP necessary.
Follow on Facebook.
---
Julien Suaudeau was born in 1975. He is the author of 4 novels, including Dawa, which anticipated the terrorist attacks of November 13th, 2015, and Le Français, for which he received the 2018 Prix Littéraire du Lycée Français de New York. He has been living in the US since 2006 and teaches at Bryn Mawr College.
Isabelle Milkoff is a French Literature teacher at The Lycée français de New York and Head of the French and Philosophy Department. For 10 years, she has overseen the Lycée's Contemporary French Novel Awards which allow the school students to meet with contemporary French writers. Milkoff also creates collage art and writes and illustrates children's stories.