Le Corbusier's Architectural Heritage Celebrated By UNESCO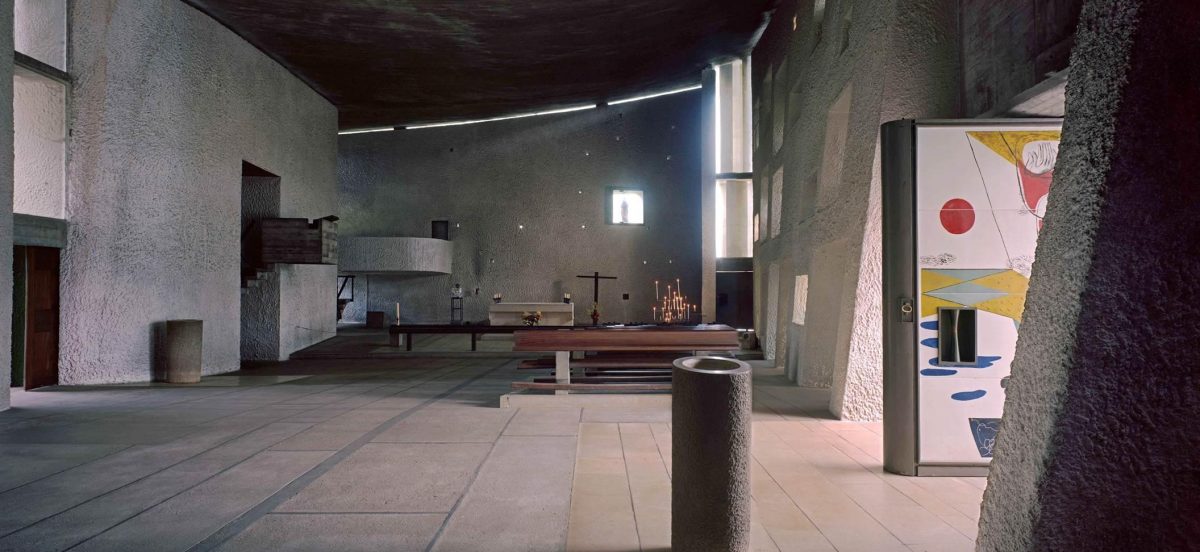 Join us for a discussion with international architects and historians to celebrate Le Corbusier's Architectural Heritage by UNESCO.
A group of Le Corbusier's sites have been added to the World Heritage list by Unesco on July 17, 2016. The announcement of the admission of the 17 buildings by Charles-Édouard Jeanneret-Gris – better known as Le Corbusier, in seven different countries (France, Belgium, Germany, India, Japan, Argentina, and Switzerland) is an unprecedented recognition of modern architecture  in its full scale and geographic diversity.
The sites represent more than a half-century, of what Le Corbusier described as his "patient research." Among them, the Capitol complex in Chandigarh, the National Museum of Western Art in Tokyo, the house of Dr. Curutchet in La Plata, Argentina, and the Unité d'habitation in Marseille reflect the imaginative solutions that the Modern Movement sought to apply during the 20th century to the challenges of inventing new forms and techniques in order to answer the needs of society.
"These masterpieces of creative genius also attest to the internationalization of architectural practice across the planet," UNESCO declared.
Jean-Louis Cohen, architectural historian and professor at the NYU's Institute of Fine Arts will be joined by architecture specialists including Peter Eisenman, architect, Yale University ; Mary Mc Leod, Columbia University; Jorge Otero-Pailos,Professor of Historic Preservation at Columbia University; and Claude Prelorenzo, Friends of the Le Corbusier Fondation.
In English. Free and open to the public. No RSVP necessary
---
Jean-Louis Cohen is an architect and a historian of urban cultures. He has taught in Paris for many years and holds since 1993 the Sheldon H. Solow Chair for the History of Architecture at New York University's Institute of Fine Arts. Since 2014, he is an invited professor at the Collège de France. His research activity has focused on twentieth century architecture and urban design. From 1997 to 2003, he imagined and developed for the French Minister of Culture the Cité de l'architecture, a museum, research and exhibition center opened in 2007. A curator of numerous exhibitions in Europe and North America, he has published more than 30 books, including: Le Corbusier and the Mystique of the USSR (1992), Scenes of the World to Come (1995),Casablanca, Colonial Myths and Architectural Ventures (2002), Mies van der Rohe (2007),  Architecture in Uniform0 (2011), and Le Corbusier, an Atlas of Modern Landscapes (2013) .
Peter Eisenman is an internationally renowned architect and educator. From 1967 to 1982 he was the director of the Institute for Architecture and Urban Studies in New York City, which he founded. The principal of Eisenman Architects, he has designed large-scale housing and urban design projects, facilities for educational institutions, and a series of inventive private houses. He has recently completed the six-building City of Culture of Galicia in Santiago de Compostela, and is working on a large condominium housing block in Milan. He has taught at Cambridge University, Harvard University, Princeton University, Ohio State University, and the Cooper Union, and is currently a professor at Yale University. His many books include Giuseppe Terragni: Transformations, Decompositions, Critiques (2003); Eisenman: Inside Out, Selected Writings 1963–1988 (2004); and Written into the Void, Selected Writings 1990–2004 (2007).
Mary McLeod is a Professor of Architecture at Columbia's Graduate School of Architecture, Planning and Preservation, where she teaches architecture history and theory, as well as studio. She has also taught at Harvard University, the universities of Kentucky and of Miami and the Institute for Architecture and Urban Studies. Her research and publications have focused on the history of the modern movement on contemporary architecture theory, and on the connections between architecture and ideology, particularly in the case of Le Corbusier. Her articles have appeared in Oppositions, Assemblage, The Art Journal, AA Files, The JSAH, Casabella, The Harvard Design Magazine and Lotus, as well as other journals and anthologies. She is the co-editor of Architecture, Criticism, Ideology (1985) and Architecture reproduction (1988). She has edited and contributed to Charlotte Perriand: An Art of Living (2003).
Jorge Otero-Pailos is Professor of Historic Preservation at Columbia University's Graduate School of Architecture of Planning and Preservation. He operates at the intersection of art, architecture and preservation. His work has been commissioned by and exhibited at the Artangel Trust, the 53rd Venice Art Biennial, the Victoria and Albert Museum, the Louis Vuitton Museum La Galerie, the Thyssen-Bornemisza Art Contemporary, and the Yerba Buena Center for the Arts. He is the founder and editor of the journal Future Anterior, a co-editor of Experimental Preservation (2016), the author of Architecture's Historical Turn (2010) and a contributor to scholarly journals and books including the Oxford Encyclopedia of Aesthetics and Rem Koolhaas' Preservation Is Overtaking Us (2014).
Claude Prelorenzo is a sociologist, and currently a lecturer at the École Nationale Supérieure des Ponts et Chaussées Paris-Tech. He has held professorships at the schools of architecture of Marseille and Versailles, and founded there the research laboratories INAMA and GRAI. His research has focused on the built heritage, architecture in film, and on the relationships between the city and water. A secretary general of the Le Corbusier Foundation for more than twenty years, he has created its periodical Rencontres, and promoted its research fellowships. Since 2015, he is the secretary of the International Association of Friends of the Le Corbusier Foundation. He has published many essays in edited volumes, and is the author, among other books, of Nice, une histoire urbaine (1989), and the coauthor of L'aventure du balneìaire: La Grande Motte de Jean Balladur (1999), and Eileen Gray, L'Étoile de mer, Le Corbusier; Trois aventures en méditerranée (2013).