Le Bruit des Villes, A Book Signing with Pauline Lévêque and Amanda Sthers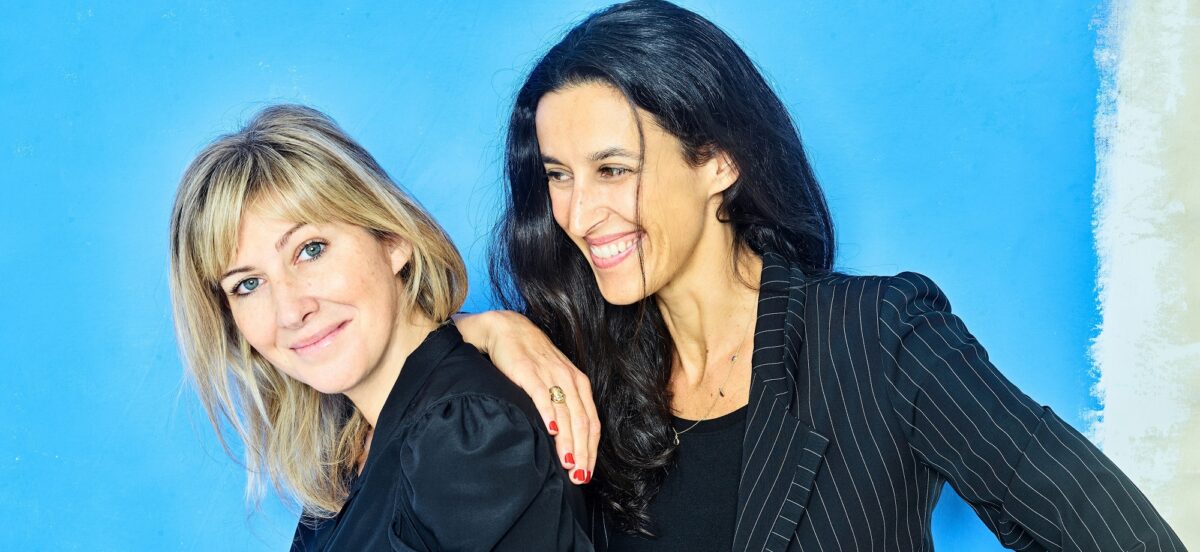 On Sunday, November 12 at 4pm, join author and artist Pauline Lévêque and novelist, playwright, and scenarist Amanda Sthers as they sign their book Le Bruit des Villes (Herscher).
In Le Bruit des Villes French novelist Amanda Sthers reflects on decades of travel and brings back to life the sounds of the cities she's visited across the globe. The narrative stretches across 50 unique cities throughout Europe, Africa, Asia, Australia, and the Americas. When she started working on this project, Sthers enlisted Pauline Lévêque as her sole collaborator. Because of the pandemic, Lévêque couldn't travel by plane, so the artist traveled by way of her pen and paper. Using her worldwide travel experiences as a reference, Lévêque dug into the book with her signature black ink. She showcases her affinity for wide perspectives and intersecting lines through her playful approach, weaving several details into the drawings that enhance the illustration. Cars hidden underneath the snow in Montreal or a bird's- eye view of a gathering at the Vatican replicate the buoyant energy observed in each city.
Pauline Lévêque's attention to detail adds a new dimension to her black-and-white illustrations. Complemented by the words of Amanda Sthers, the art of Le Bruit des Villes presents you with an opportunity to step into the artist's mind. You can bathe in the warmth of Barcelona sun, listen to musicians strumming along the streets of New Orleans, and discover the bustling markets sprawled throughout the city of Bangkok. When starting a new drawing, the artist visualizes what inspires her before it starts to fully take shape on the paper.
Free and open to all. Click here to purchase Le Bruit des villes with us.
Born in France to an artistic family, author and illustrator Pauline Lévêque was raised along the countryside; the days of her youth were spent scribbling on canvases and entertaining herself with the tubes of oil paint stored in her father's studio. After the birth of her first child, Lévêque transitioned from a career in journalism into becoming a full-time illustrator with the creation of Beep Beep, a humorous bilingual children's book character in the body of a red car. In contrast to her upbringing, the artist's affinity for large, sprightly cities like New York, Paris and London is a prominent subject in her work. The structure and composition that comprise her favorite cities inspire the artist to enhance her illustrations with small details that reflect the lively energy of the city and people in focus. Lévêque's signature black-and-white technique is evocative of the delicate scratchings of Pierre Le-Tan and the simple lines of Jean-Jacques Sempé; playful yet precise.
In addition to serving on the board for Doctors of the World and Chefs for Impact, the artist has illustrated the last six novels of bestselling French author Marc Levy, collaborated on graphic design for French Maison Ladurée and the Mercer Hotel, and is a yearly participant in the LP4Y (Life Project 4 Youth) art fair in benefit of displaced youth living in extreme poverty.
Amanda Sthers was born in Paris and now lives in Los Angeles. She has written fifteen novels translated in more than twenty languages and was honored with the prestigious title of Chevalier des Arts et des Lettres by the French President. As a playwright, Sthers has written nine plays which received critical acclaim all over France and Europe including her 2006 Old Blonde Jewish that has become a mainstay of the curriculum at Harvard University. She is a screenwriter and the director of four feature films.
She is also the CEO of IDEA(L), a production company creating opportunities for new voices and female filmmakers, as well as packaging an array of projects across film and television hoping to serve as a bridge for emerging U.S. and European talent to opportunities around the globe.