Laure de Margerie: French Sculpture, An American Passion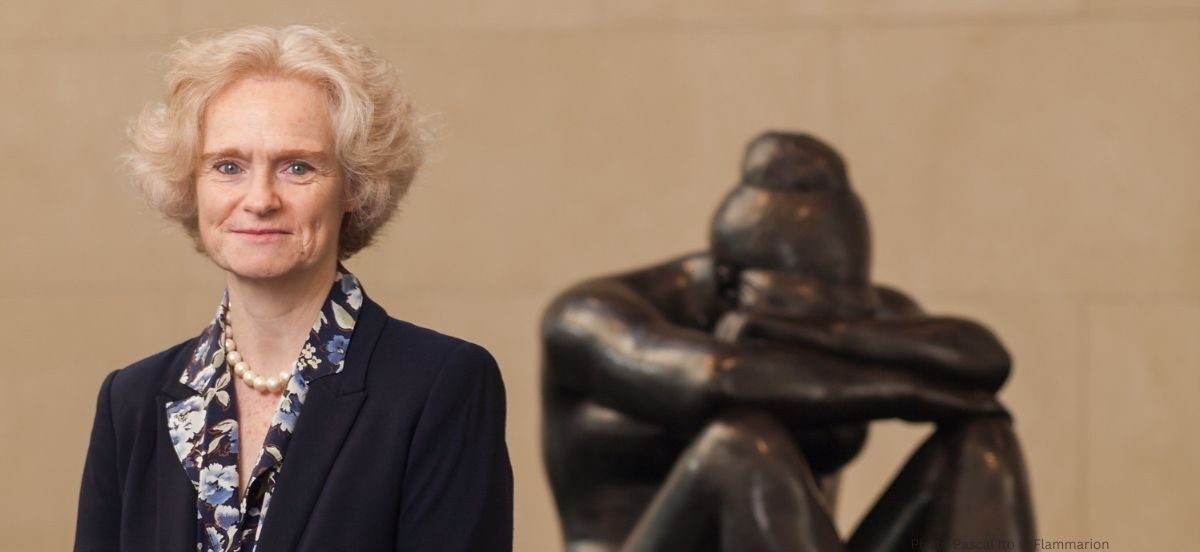 French sculptures can be found all over the United States, from museum collections to art deco skyscraper façades. They exist in a great variety of styles ranging from neoclassicism to Gilded Age eclecticism and the twentieth-century avant- garde. What can they tell us about the relations between our two nations? The first milestone in this story was laid down in 1792 when celebrated French artist Jean-Antoine Houdon sculpted General Washington, the founder of American democracy. Nearly a century later, The Statue of Liberty became one of the country's foremost symbols.
On Wednesday, November 1st, join Laure de Margerie as she retraces the histories of these works, which number over 15,000 at latest estimates and invites us on a journey across the United States based on her book French Sculpture, An American Passion (Snoeck Gent). De Margerie will invite us to discover public monuments, with their sometimes-controversial symbolism, and the stories of the women and men who shaped the American artistic landscape. We'll meet with a fresh perspective the Founding Fathers, the manufacturers who drove the nation's economic growth, the foundrymen who handed their techniques down over the generations and the collectors behind the first museums, as well as artists such as Sarah Bernhardt, Constantin Brancusi, and Marcel Duchamp. Along the way we look at the role and meaning of French sculpture in America's ever-changing society.
The talk will be in English. It is free with rsvp. Click here for tickets.
Laure de Margerie is the Director of the French Sculpture Census, the first comprehensive catalogue of French sculpture (1500-1960) in American public collections. It includes works in museums, public institutions, and outdoor sculpture. It aims for a wide audience of both professionals (museum curators, art historians, conservators, dealers), collectors, and art lovers. The illustrated bilingual website frenchsculpture.org, hosted by the Nasher Sculpture Center in Dallas, presents in rich detail the breadth, quality and diversity of nearly 500 years of French sculpture collected in the United States.
De Margerie was head of the Sculpture Archives at the Musée d'Orsay in Paris from 1978 through 2009. She was part of the team who installed the sculpture collection at the opening of the museum in 1986 and co-authored the collection catalogue. She curated several exhibitions, including La Danse de Carpeaux (1989), Carpeaux peintre (2000), Charles Cordier (1827-1905), and l'autre et l'ailleurs (2004/05).