Male Violence in The 21st Century: The Short Life of Laëtitia, 1992-2011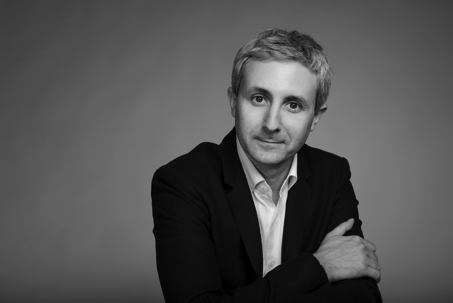 Ivan Jablonka will be joined by Cornell University Associate Professor Camille Robcis for a conversation on his bestselling work, Laëtitia ou La fin des hommes, which was awarded in 2016 the prestigious Medicis and Le Monde prizes, as well as "Le Prix des prix".
In this wonderful piece of narrative nonfiction inspired by a fait divers, Jablonka delivers a masterful investigation on the figure of Laëtitia that calls upon sociology, journalism, psychology, and justice. He focuses on her volatile childhood –spent bouncing between a violent alcoholic father, a depressive mother, and foster care–, on her daily life under the authority of an abusive social worker, and on her dreams for a future that would not come to be.
While accounting for the markers of Laëtitia's story, Jablonka reveals something much larger about the time we live in, about our values, and the social and political system in which we evolve.
In English. Free and open to the public. No RSVP necessary.
---
Ivan Jablonka is a writer, historian, and professor of contemporary history at the Université Paris-XIII-Nord. He is one of the editors-in-chief of La Vie des idées/Books and Ideas and editorial director with Pierre Rosanvallon of the collection La République des Idées for the French publisher Le Seuil. His latest book, Laëtitia ou La fin des hommes (Seuil, 2016), was selected for the Renaudot and Goncourt Prizes. It received the 2016 Prix Médicis, the Prix Le Monde as well as the Prix des prix littéraires. His History of the Grandparents I never had was released last year by Stanford University Press and his essay, L'Histoire est une littérature contemporaine (Le Seuil, 2014) will be published by Cornell University Press in the fall of 2017.
Camille Robcis is an Assistant Professor of History at Cornell University. She has taught courses on modern French history, intellectual history, historiography, gender and sexuality, psychoanalysis, and European social and political thought. Robcis received her B.A. in History and Modern Culture and Media from Brown University and her Ph.D. in History from Cornell. After completing her doctorate in 2007, she was a Mellon Postdoctoral Fellow at the Penn Humanities Forum.