L'Atelier des enfants with Magali Attiogbé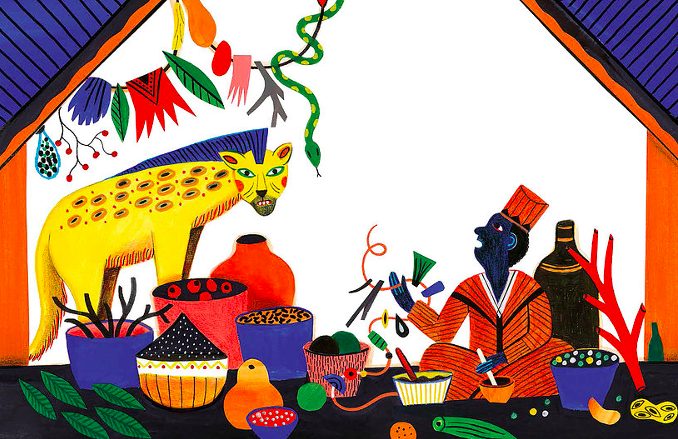 Join us for a morning of readings and fun activities based on Le Collier Magique by Souleymane MBodj and Magali Attiogbé. In French.
The reading will be followed by an interactive collective workshop led by Magali Attiogbé on Zoom. Children will be invited to create a lion and imagine his various emotions, chat with the author, and share their work with each other.
An amazing rumor is spreading in the savannah: Karamoko the witch is making a magic necklace that will make whoever wears it invincible! The hyena, the hare, the lion, the hippopotamus and the hornbill each present themselves at Karamoko's door. Who will obtain the much-desired magic charm?
For kids ages 4 and up. This workshop will be in French and will take place on Zoom. A link will be provided after you purchase a copy of Le Collier Magique from Albertine in-store or online.
Please email us at miriam@albertine.com for further information.