L'Atelier des enfants : Où va le chat ? with Léa Décan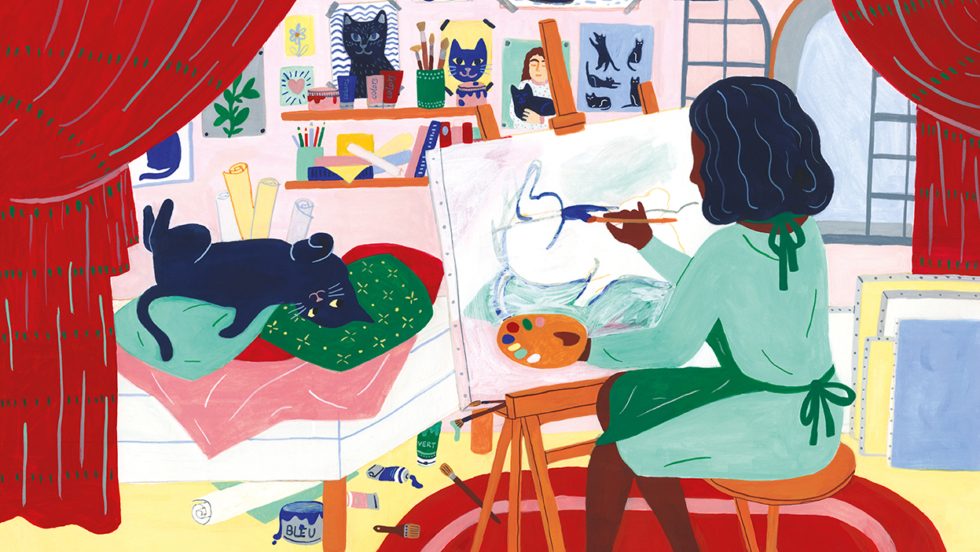 Join us for a morning of reading and fun activities with author and illustrator Léa Decan who will read from Où va le chat ?  her  latest book published by L'Agrume. 
The reading will be followed by an interactive collective workshop lead by Léa Decan on Zoom. Children will be invited to participate in a creative activity, chat with the author, and share their work with each other.
Lisa's cat has a busy agenda: Mondays are spent with Sébastien, a writer with thick glasses. Tuesday's are with Mina his downstairs neighbor who grows all kind of flowers. Wednesdays are for Granny Yvonne, the queen of all cooks, and so on and so forth… Où va le chat ? is a splendid debut, its fun text illustrated with lovely graphics. Its lovely and lively hero gives us a sneak peek at the colorful lives led behind the doors of a building.
For kids ages 3 and up. This workshop will be in French and will take place on Zoom. A link will be provided after you purchase a copy of Où va le chat ? from Albertine in-store or online. Please email us at info@albertine.com for further information.