L'Atelier des Enfants: My Dad at the Zoo with Kris Di Giacomo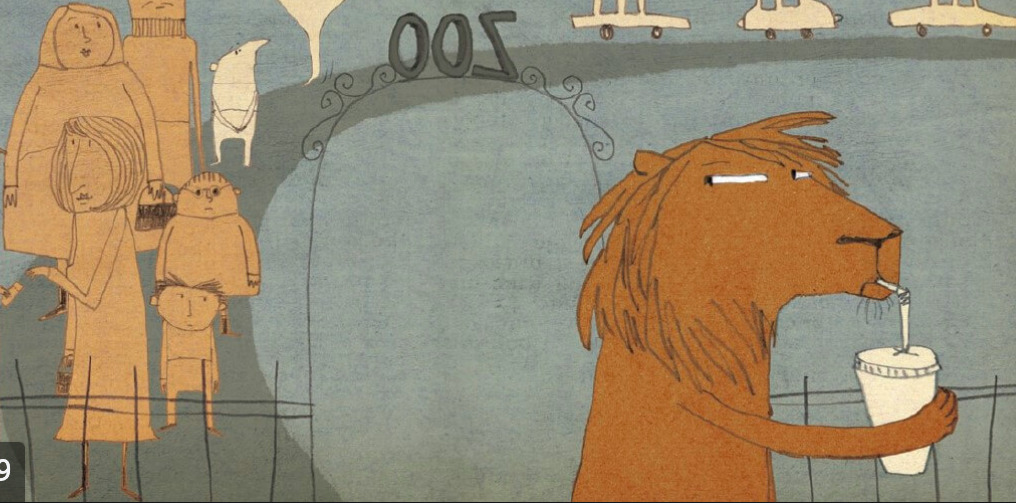 Join children's book illustrator and Albertine Prix Jeunesse laureate Kris Di Giacomo for a morning of reading and fun on Sunday, March 14. The illustrator will share a reading from My Dad at the Zoo, illustrated by Di Giacomo and written by Coralie Saudo.
The reading will be followed by an interactive workshop, also led by Kris Di Giacomo. Children will be introduced to the notion of anthropomorphism and invited to draw animals and transform them into characters.
My Dad at the Zoo is a tale of role reversal in which Dad reverts to the unsocialized, wild ways of childhood. Worn out from all of his bedtime antics, Dad heads off to the zoo with his son and goes completely zany.
This event will be in French. For kids ages 4 and up. Free. Please RSVP here.
Please make sure that children have access to the following materials:
Felt pen, colored pencils, pastels, or paints (recommended colors: grey, black, orange, red)
Brown paper bag
Scissors
Paper sheets or Canson papers
Eraser
My Dad at The Zoo is published by Enchanted Lion Books and translated from French by Claudia Zoe Bedrick and Kris Di Giacomo.