L'Atelier des enfants: Les Ombres d'Achille with Richard Normandon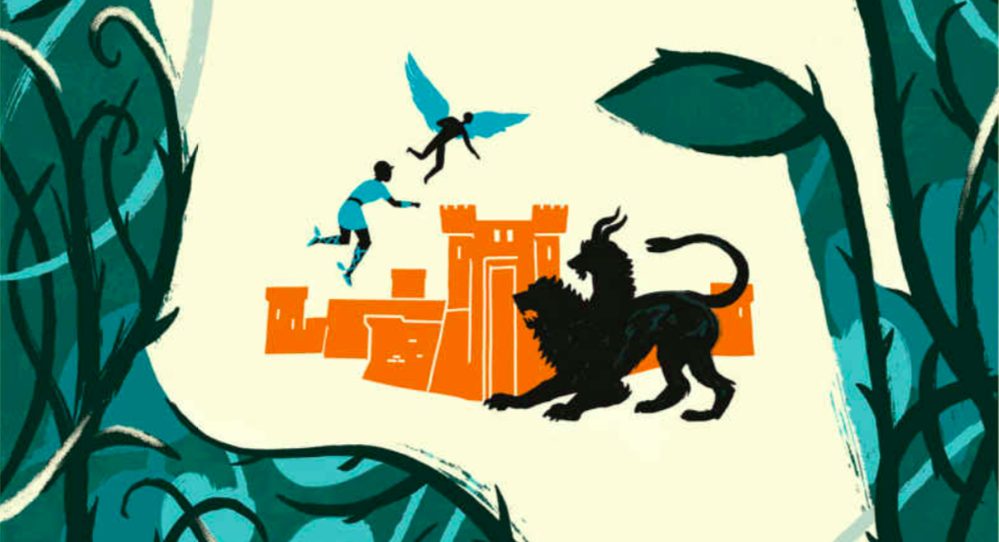 Join us for a magical morning on Greek mythology with Richard Normandon, who will read from Les ombres d'Achille, the fourth volume in his Les enquêtes d'Hermes series (Gallimard Jeunesse).
Achilles, the greek hero, is in danger. Dark omens seem to predict his imminent death, and his mother entrusts Hermes with the mission to protect him. Will Hermes be able to save Achilles from the dangers that hang over him?
This event will be led in French and held on Zoom. Receive a link to attend via email after purchasing a copy of f Les ombres d'Achille with Albertine.
---
Richard Normandon, previously a literature teacher at the Lycée Français in New York, and now author of children's literature,  is pleased to invite you to discuss his novels, which combine mythology and detective novel plots. The fourth volume of Les Enquêtes d'Hermès, Les Ombres d'Achille, has just been published: this will be a great opportunity to tell stories and to talk about the Trojan war, monsters, and the great heroes from Greek mythology.