L'Atelier des Enfants: Join our Carnival of Insects!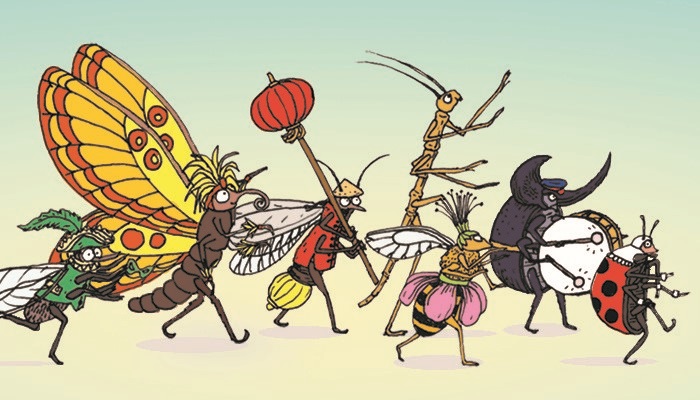 Join us for a morning of reading and activities inspired by Hélène Rajcak and Damien Laverdunt's fabulous Carnaval des insectes (Actes Sud Junior).
After the reading, children will be invited to create an accordion book under Hélène Rajcak and Damien Laverdunt's joyous lead. For this purpose, we will email you templates made by Damien Laverdunt for you to print. Your children will also need tape, glue, scissors, felt pens, and color pencils.
From the north to the south, the whole planet celebrates Carnival. All the insects are dressed to the nines: bees, ants, butterflies, and ladybugs have put on their finery and are lined up to dance to the brass band! Can you recognize which country they are celebrating from?
This atelier des enfants will be in French. It is free and open to children aged 4 and up. Please RSVP here.
In order to support Albertine during these challenging times, we would greatly appreciate it if you purchased either a copy of Le Carnaval des insectes at our store or online. Click here to purchase this book with us.