L'Atelier des Enfants: Create Your Own Halloween Monster with Laurent Sanguinetti!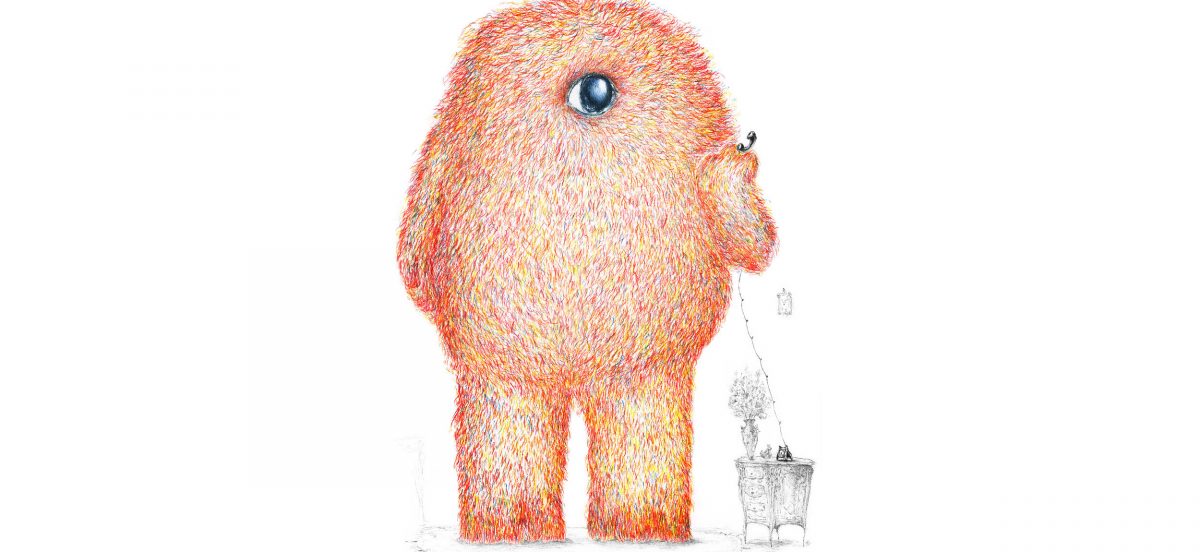 Join us as we get ready for Halloween with Laurent Sanguinetti, illustrator of Himboo Humboo, written by Christophe Pernaudet, and published by Le Seuil Jeunesse.
The reading will be followed by an interactive collective workshop led by Laurent Sanguinetti on Zoom. Children will be invited to create their own special monster, chat with Laurent Sanguinetti, and share their work with each other.
Himboo Humboo is a lovely hairy monster. One of his greatest joys in life is to drink his morning coffee while reading the newspaper. But this morning, despite the splendid weather, something is off, and Himboo Humboo is not quite himself…
For kids ages 4 and up. This workshop will be in French and will take place on Zoom. A link will be provided after you purchase a copy of Himboo Humboo from Albertine in-store or online. Please email us at info@albertine.com for further information.
---
Laurent Sanguinetti is a French-Australian artist, living and working in Paris. His visual narrative universe of surrealist and baroque worlds is populated by singular and astonishing characters, drawing upon the techniques of pencil drawing and the principles of collage. Laurent's strange and fantastical creatures have adorned the hotels of Philippe Starck, the Printemps's 150th Anniversary Christmas, and the windows of Hermès. Himboo Humboo is his first children's book, published by Le Seuil Jeunesse.