La Dernière des Stanfield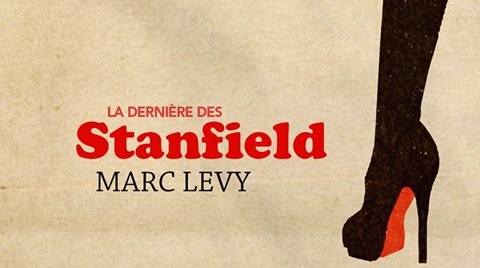 "Revolving around a mystery that haunts three generations, La Dernière des Stanfield leads us from Occupied France in the summer of 1944, to Baltimore in the freedom of the 1980s, to current-day London and Montreal."
Join Bestselling author Marc Levy and founder/CEO of French Morning Emmanuel de Saint Martin as they discuss Levy's new bestselling novel, La Dernière des Stanfield.
In French. Free and open to the public. No RSVP necessary.
Media Partner: French Morning
---
After spending six years at the Red Cross and directing an architectural group, Marc Levy published Et si c'etait vrai with Editions Robert Laffont in 2000. This first novel was an immediate success in France as well as abroad, and was adapted into a film in 2005 by Dreamworks.
Since then, Marc Levy has written 17 novels that have been translated into 49 languages: Où es-tu? (2001; adapted for television in 2007), Sept jours pour une éternité (2003), La Prochaine fois (2004), Vous revoir (2005), Mes amis, mes amours (2006; adapted into a film in 2008), Les Enfants de la liberté (2007; adapted into a graphic novel in 2013), Toutes ces choses qu'on ne s'est pas dites (2008), Le Premier jour et La Première nuit (2009), Le voleur d'ombres (2010), L'étrange voyage de Monsieur Daldry (2011), Si c'était à refaire (2012), Un sentiment plus fort que la peur (2013), Une autre idée du bonheur (2014), Elle & Lui (5 février 2015), L'Horizon à l'envers (11 février 2016) and his last book La Dernière des Stanfield, which came out on April 20, 2017. With his books having sold more than 40 million copies, Levy is the most widely read French author in the world.

Emmanuel de Saint Martin is the founder and CEO of French Morning, the first French web-magazine in the US. He is also a New York correspondent for France 24, an international news channel.