Julie Otsuka and Chantal Thomas: Portrait of The Mother as A Swimmer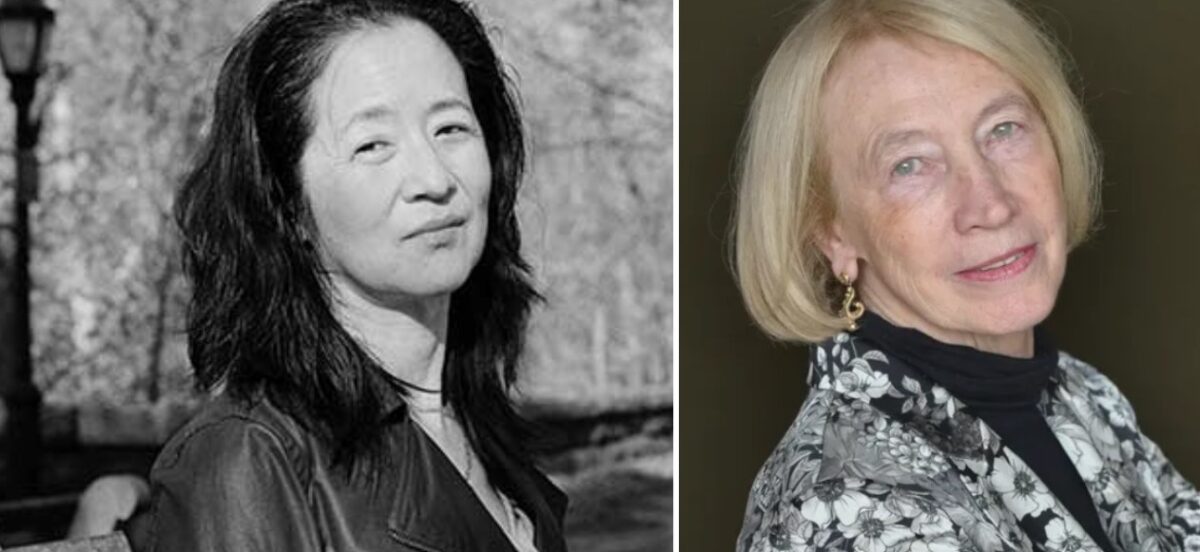 In Memories of Low Tides, Chantal Thomas's memoir of growing up on the Atlantic coast of France, the author seeks to understand Jackie, her often inscrutable mother — luminous in the water and dark on the days when the weather made swimming impossible.
In Julie Otsuka's latest novel, The Swimmers, Alice, "a retired lab technician now in the early stages of dementia," swims laps everyday at the nearby swimming center, until it closes due to an enlarged crack in the pool. Untethered from the practice of those repetitive daily laps, Alice's mind floats free.
On Monday, March 6, at 6pm, join Chantal Thomas, member of the illustrious Académie Française, and internationally acclaimed and laureate of the Femina Prize, Julie Otsuka as they discuss their respective exploration of the practice of swimming, of the figure of the mother, and the challenges of evoking one's past. This event will be moderated by Albertine deputy director Miriam Bridenne.
In English. Free with RSVP. Click here for tickets.
The Swimmers (Knopf) was released in France in the fall 2022 to wide acclaim by Gallimard under the title La Ligne de Nage, in a translation by Carine Chichereau.
Memories of Low Tides (Souvenirs de la Marée Basse, Points/Seuil) is published by Pushkin Press, and translated from the French by Natasha Lehrer.
Chantal Thomas was raised at the seaside in Arcachon, near Bordeaux. She has taught literature in a number of American universities and is the author of over 20 books. She also works as a screenwriter. She won the Prix Femina for her novel Farewell, My Queen (2002), also adapted as a film by Benoit Jacquot, and later received the prestigious Roger-Caillois and Prince de Monaco prizes for her entire work.
Julie Otsuka is a recipient of a Guggenheim Fellowship, and her first novel, When the Emperor Was Divine won the 2003 Asian American Literary Award and the 2003 American Library Association Alex Award. Her second novel, The Buddha in the Attic, was a finalist for the National Book Award 2011 and won the 2012 PEN/Faulkner Award for Fiction and the 2011 Langum Prize in American Historical Fiction. The Buddha in the Attic (Celles qui n'avaient jamais vu la mer, Phébus, trans by Carine Chichereau) was an international bestseller and the winner of the prestigious Prix Femina étranger 2012, and the Albatros Literaturpreis 2013. She lives in New York City.