Jewish Artists of the School of Paris 1905-1939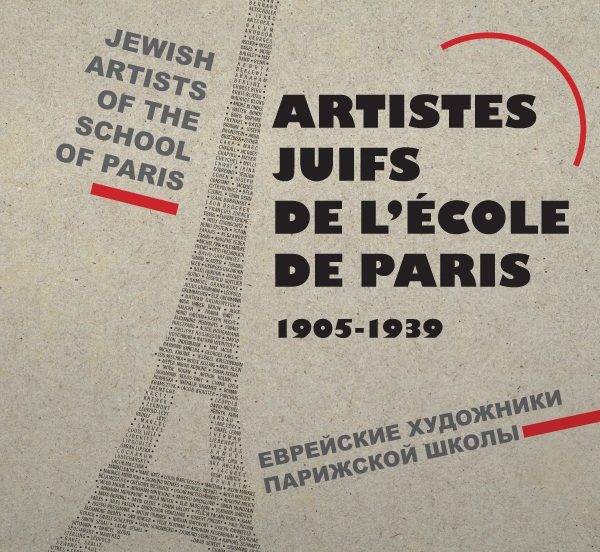 From 1905 to 1939, Paris attracted artists from all over the globe as the capital of the art world. This period of artistic proliferation became known as the School of Paris, and includes a great diversity of artistic expression. Within the teeming art world centred on Montparnasse, one group set itself apart: Jewish artists from Russia, Poland, and Central Europe, fleeing anti-Semitic persecutions in their home countries.
Who were these painters? If one were to point to what these artists had in common, it would be a belief in the old German saying, To live like God in France, which the Yiddish oral tradition has popularized as Happy as a Jew in Paris / Azoy gliklich vi a yid in Paris. Some became famous in the 1920s, such as Soutine, Lipchitz, and Chagall, while others did not have the time or the luck to gain renown. Nearly half of these artists died in Nazi concentration camps.
Join us for a tribute to their rich creative talents with the book's co-authors Nadine Nieszawer, Deborah and Boris Princ, along with Romy Golan, Julia Zilberquit, Daniel Palmer, and Léon Benrimon.
---
Nadine Nieszawer is the author of the book Jewish Artists from the School of Paris 1905-1939. Her expertise on these artists has been officialy recognized by the Experts French Union (UFE) since 2001. In 2000, she wrote Jewish Artists from the School of Paris 1905-1939. Since then, she organized auctions for the School of Paris in the Artcurial auction house in Paris.
Boris Princ, Nadine Nieszawer's son, was born and raised in an art environment and is the third generation of art dealers. Deborah, his wife, joined the adventure when she translated the first edition of the book into English. Together they aim to develop the importance of the Jewish artists of the School of Paris one step further.
Romy Golan currently teaches in the Ph.D program in art history at the graduate center at the City University of New York, after having taught at Vassar College and Yale University. She wrote Modernity and Nostalgia – Art and Politics in France between the wars and Muralnomad: The Paradox of Wall Painting, Europe 1927-1957, both published by Yale University Press. Recurrent themes in her work are non-synchronicities of art and politics, reversals between progressive and reactionary art, the display of monumental artworks in world fairs and exhibitions, and questions of transmediality. She is currently completing a book on Italian Art in the 1960s. In 1985-86, she was the adjunct curator of the exhibition  The Circle of Montparnasse: Jewish Artists in Paris, 1905-1945 at the Jewish Museum, New York, and co-authored its catalog  with Kenneth E. Silver.
Russian-born American pianist Julia Zilberquit has earned critical acclaim as a recitalist, orchestral soloist, chamber musician, and recording artist.  She was praised by The New York Times as "an outstanding soloist" after her Carnegie Hall performance of Cesar Franck's symphonic poem Les Djinns for piano and orchestra with Leon Botstein and the American Symphony Orchestra in 2012. Julia Zilberquit counts among the most faithful collector of the Jewish artists from the School of Paris. 
Born into an art dealer family with an established practise on 5th Avenue – David Benrimon Fine Art – Leon Benrimon is a leading figure of contemporary art business —  he wrote a Master thesis on the discrepancies between the place of Modigliani's, Soutine's and Chagal's work in art history and on the art market.
Daniel Palmer is a doctoral candidate and curator of 20th century American art.
Nadine Nieszawer
Nadine Nieszawer