Jonas Mekas, and Edmund White on Jean Cocteau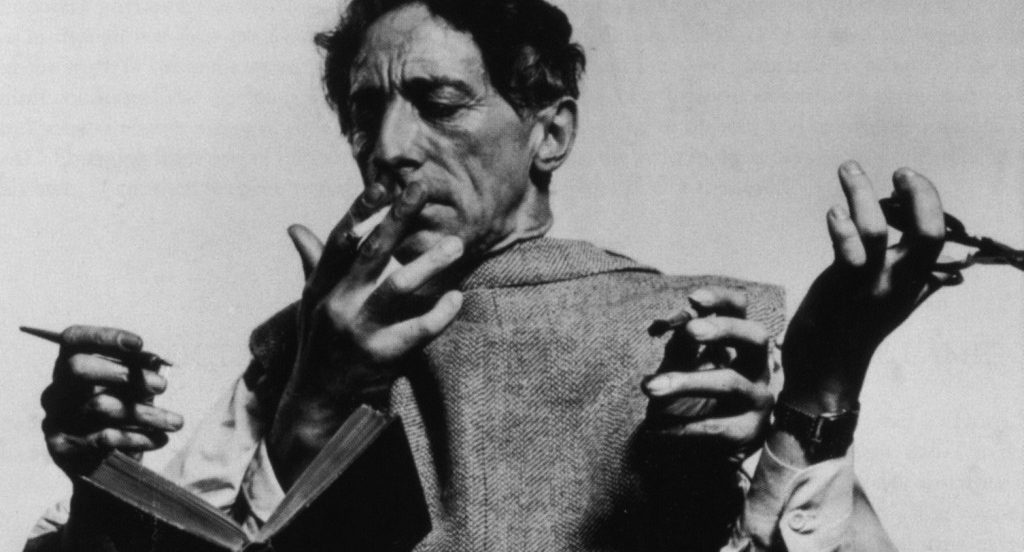 Join Jonas Mekas, and Edmund White as they discuss Claude Arnaud's passionate and monumental biography of Jean Cocteau–which reassesses the life and legacy of one of the most significant cultural figures of the twentieth century.
Unevenly respected, easily hated, almost always suspected of being inferior to his reputation, Jean Cocteau has often been thought of as a jack-of-all-trades, master of none. In this landmark biography, Claude Arnaud thoroughly contests this characterization as he celebrates Cocteau's fertile but "fragile genius—a combination almost unlivable in art".
Arnaud narrates the life of this legendary French novelist, poet, playwright, director, filmmaker, and designer who, as a young man, pretended to be a sort of a god, but who died as a humble and exhausted craftsman. His moving and compassionate account examines the nature of Cocteau's chameleon-like genius, his romantic attachments, his controversial politics, and his intimate involvement with many of the century's leading artistic lights–including Picasso, Proust, Hemingway, Stravinsky, and Tennessee Williams.
In English. Free and open to the public. No RSVP necessary.
Watch this event live via livestream on Wednesday, December 14, 2016 at 7pm (EST).
---
JONAS MEKAS was born in 1922 in the farming village of Semeniškiai, Lithuania. He currently lives and works in New York City. In 1944, he and his brother Adolfas were taken by the Nazis to a forced labor camp in Elmshorn, Germany. After the War he studied philosophy at the University of Mainz. At the end of 1949 the UN Refugee Organization brought both brothers to New York City, where they settled down in Williamsburg, Brooklyn. In 1954, together with his brother, he started Film Culture magazine, which soon became the most important film publication in the US. In 1958 he began his legendary Movie Journal column in the Village Voice. In 1962 he founded the Film-Makers' Cooperative, and in 1964 the Film-Makers' Cinematheque, which eventually grew into Anthology Film Archives, one of the world's largest and most important repositories of avant-garde cinema, as well as a popular theater for classic and experimental films.
During all this time, he continued writing poetry and making films. To this date he has published more than 20 books of prose and poetry, which have been translated into over a dozen languages. His Lithuanian poetry is now part of the Lithuanian canon and his films can be found in leading museums around the world. He is largely credited for developing the diaristic forms of cinema.
Mekas' film The Brig was awarded the Grand Prize at the Venice Film Festival in 1963. Other films include Walden (1969), Reminiscences of a Journey to Lithuania (1972), Lost Lost Lost (1975), Scenes from the Life of Andy Warhol (1990), Scenes from the Life of George Maciunas (1992), As I was Moving Ahead I saw Brief Glimpses of Beauty (2000), Letter from Greenpoint (2005), Sleepless Nights Stories (2011) and Out-takes from the Life of a Happy Man. In 2007, he completed a series of 365 short films released on the internet — one film every day — and since then has continued to share new work on his website.
Since 2000, Mekas has expanded his work into the area of film installations, exhibiting at the Serpentine Gallery, the Centre Pompidou, Musée d'Art moderne de la Ville de Paris, the Moderna Museet (Stockholm), PS1 Contemporary Art Center MoMA, Documenta of Kassel, the Museum Ludwig in Cologne, the State Hermitage Museum in St. Petersburg, and the Venice Biennale.
EDMUND WHITE is the author of many books, including, most recently, Our Young Man. His novels include A Boy's Own Story, The Beautiful Room Is Empty, The Farewell Symphony, and Jack Holmes and His Friend. His nonfiction includes City Boy, Inside a Pearl, and other memoirs; The Flaneur, about Paris; and literary biographies and essays. White lives in New York and teaches at Princeton University.