Jacques Schiffrin: A Publisher in Exile, from Pléiade to Pantheon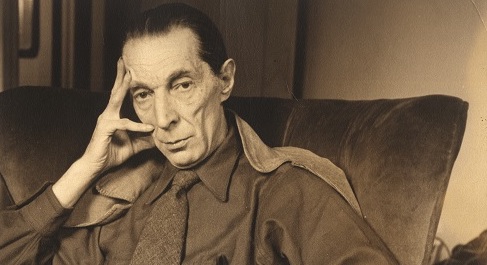 Jacques Schiffrin changed the face of publishing in the twentieth century. As the founder of Les Éditions de la Pléiade in Paris and cofounder of Pantheon Books in New York, he helped define a lasting canon of Western literature while also promoting new authors who shaped transatlantic intellectual life. In his biography to be released by Columbia University Press in a translation by Sandra Smith, Amos Reichman tells the poignant story of a remarkable publisher. Born in Baku in 1892, Shiffrin fled after the Bolsheviks came to power, eventually settling in Paris, where he founded the Pléiade, which published elegant and affordable editions of literary classics as well as leading contemporary writers. After Vichy France passed anti-Jewish laws, he fled to New York, later establishing Pantheon Books with Kurt Wolff. Following Schiffrin's death in 1950, his son André continued in his father's footsteps, preserving and continuing a remarkable intellectual and cultural legacy at Pantheon. Panelists will recount Schiffrin's life and shed new light on French and American literary culture, European exiles in the United States, and the transatlantic ties that transformed the world of publishing.
Watch this event on Livestream at 7PM EST on Tuesday, March 5 2019. 
Follow on Facebook.
---
Amos Reichman studied humanities at the École normale supérieure de Lyon and Columbia University. His articles have appeared in Le Monde and Les temps modernes, among other publications.
Robert O. Paxton is Mellon Professor Emeritus of Social Science at Columbia University. His books include Vichy France: Old Guard and New Order (Columbia, revised edition, 2001).
Mark Mazower, Ira D. Wallach Professor of History at Columbia University, specializes in modern Greece, 20th-century Europe, and international history. He frequently comments on international affairs for the Financial Times and reviews books for The Financial Times, The Nation, The London Review of Books, and The New York Review of Books.
Anya Schiffrin is the director of the Technology, Media, and Communications specialization at Columbia University's School of International and Public Affairs. Her most recent books are African Muckraking: 75 Years of African Investigative Journalism (Jacana 2017) and Global Muckraking: 100 Years of Investigative Reporting from Around the World (New Press, 2014).