Italo Calvino's Six Memos for the Next Millennium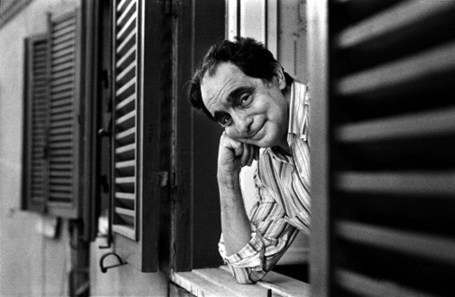 "Perhaps it is a sign of our millennium's end that we frequently wonder what will happen to literature and books in the so-called postindustrial era of technology. I don't much feel like indulging in this sort of speculation. My confidence in the future of literature consists in the knowledge that there are things that only literature can give us, by means specific to it." Italo Calvino
In 1984, Italo Calvino was invited to give the Charles Eliot Norton Lectures at Harvard University. Although he died before he was able to deliver them, he wrote five of the six planned lectures on the imaginative possibilities of language and literature.
Join American architect and MacArthur Fellow Jeanne Gang in conversation with Giovanna Calvino, and Oulipian author and translator Daniel Levin Becker for a discussion of Geoffrey Brock's masterful new translation of Calvino's lectures, collected as Six Memos for the Next Millennium.
In English. Free and open to the public. No RSVP necessary.
---
Architect Jeanne Gang is the founding principal of Studio Gang, recognized internationally for a design process that foregrounds the relationships between individuals, communities, and environments. Drawing insight from ecological systems, her analytical and creative approach has produced some of today's most compelling design work, including the Gilder Center at the American Museum of  Natural History, the Nature Boardwalk at Lincoln Park Zoo, and Aqua Tower.
A recipient of the 2013 National Design Award (Cooper Hewitt Design Museum), Jeanne was named the 2016 Architect of the Year by the Architectural Review. The work of the Studio has been honored and exhibited widely, including at the Venice Architecture Biennale, Chicago Architecture Biennial, Museum of Modern Art, and Art Institute of Chicago.
She is the author of Reveal, the first volume on Studio Gang's work and process, and Reverse Effect: Renewing Chicago's Waterways, which envisions a radically greener future for the Chicago River. An alumna of the University of Illinois at Urbana-Champaign and the Harvard Graduate School of Design, Jeanne has taught at Harvard, Yale, Princeton, Rice, Columbia, and IIT, where her studios have focused on materials, communities, and ecologies.
Daniel Levin Becker was born in 1984 in Chicago. After receiving a B.A. in English and French from Yale in 2006, he traveled to Paris on a Fulbright grant, where he helped catalogue the archives of the Oulipo literary collective at the Bibliothèque nationale de France and gathered material for his first book, Many Subtle Channels: In Praise of Potential Literature (Harvard University Press, 2012). In 2009 he was elected to the Oulipo, becoming its youngest member and second American. He has written regularly on books and music in publications including The Believer, NPR, SF Weekly, Dusted, Resonance, and the American Book Review; he has also published numerous translations from French, including Georges Perec's La Boutique Obscure (Melville House, 2013) and Frédéric Forte's Minute-Operas (Burning Deck, 2014; as co-translator), which was shortlisted for a National Translation Award. He lives in Oakland, California.
Giovanna Calvino grew up in Paris and in Rome. She later moved to Philadelphia where she earned a PhD in French and Italian literature. Her dissertation was on 16th Century exegeses of the first lines of the book of Genesis, the creation of the universe, with a focus on the concept of primordial Chaos.
Giovanna taught as an adjunct professor at NYU and other universities for 15 years. She currently lives in New York with her daughter and she manages the literary estate of Italo Calvino. Lately she oversaw new translations of Calvino's books in English and French. Giovanna Calvino sits on the board of the FACE foundation at the cultural services of the French Embassy in New York.
Italo Calvino
Italo Calvino