In Defense of Witches with Mona Chollet and Gloria Steinem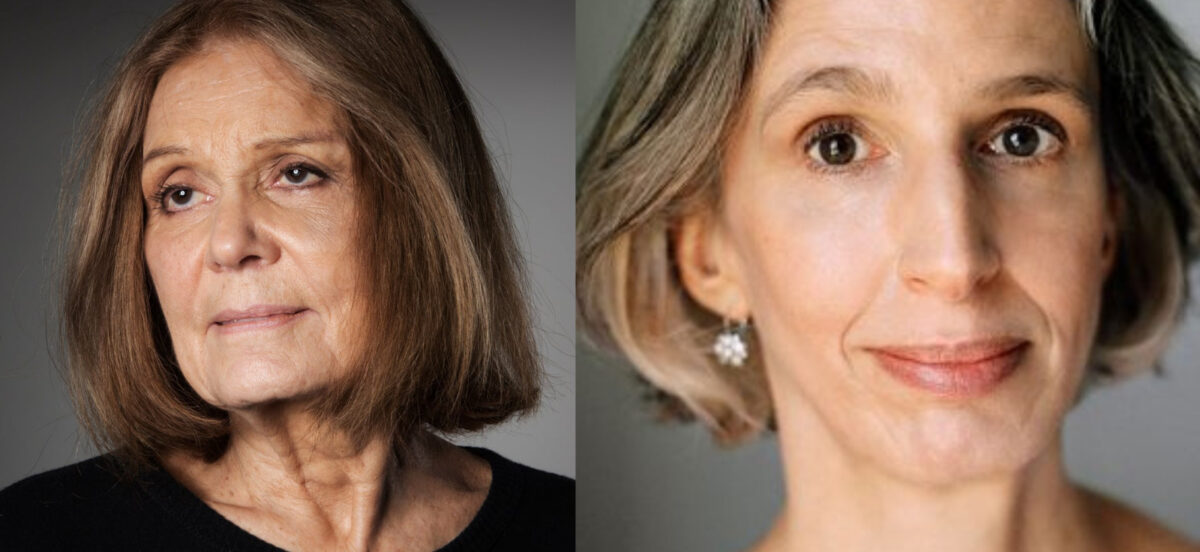 Centuries after the infamous witch hunts that swept through Europe and America, witches continue to hold a unique fascination for many, as fairy tale villains, practitioners of pagan religion, or feminist icons. Witches are both the ultimate victim and the stubborn, elusive rebel. But who were the women who were accused of—and often killed for— witchcraft? What types of women have centuries of terror censored, eliminated, and repressed?
On Thursday, March 17, join Mona Chollet, Gloria Steinem and French journalist Clémentine Goldszal as they discuss the concept and the social category of "witches." In her acclaimed book In Defense of Witches, Mona Chollet celebrates the witch as a symbol of female rebellion and independence in the face of misogyny and persecution. According to Chollet, rather than being a brief moment in history, the persecution of witches is an example of society's seemingly eternal misogyny, while women today are direct heirs to those who were hunted down and killed for their thoughts and actions.
This conversation will be in English and will take place online via zoom. Click here to register and receive a zoom invitation. This event is free, but we would greatly appreciate if you could support Albertine by purchasing a copy of In defense of Witches.
In Defense of Witches is translated from the French by Sophie R. Lewis, and published by St Martin Press with a forewords by Carmen Maria Machado.

Mona Chollet is a Franco-Swiss writer and journalist. She is the chief editor for Le Monde diplomatique. She is the author of In Defense of Witches and several other books in French, including Beauté Fatale, les nouveaux visages d'une aliénation féminine , Chez soi, une odyssée de l'espace domestique, and Réinventer l'amour, Comment le patriarcat sabote les relations hétérosexuelles. She lives in Paris, France.
Gloria Steinem is a writer, political activist, and feminist organizer. She was a founder of New York and Ms. magazines, and is the author of The Truth Will Set You Free, But First It Will Piss You Off (Random House) / La vérité vous libérera, mais d'abord elle vous mettra en rage (HarperCollins), My Life on the Road (Random House), Moving Beyond Words (Touchstone), Revolution from Within (Back Bay Books), and Outrageous Acts and Everyday Rebellions (Henry Holt & Co). Steinem co-founded the National Women's Political Caucus, the Ms. Foundation for Women, the Free to Be Foundation, and the Women's Media Center in the United States. She has received the Lifetime Achievement in Journalism Award from the Society of Professional Journalists and was awarded the Presidential Medal of Freedom by President Barack Obama. The French publisher, les éditions du Portrait have just released two books by Steinem, Après le Black Power, la libération des femmes et Comment j'ai commencé à écrire.
Clémentine Goldszal is a Paris-based writer and critic whose work has appeared in Le Monde, Vanity Fair France, ELLE France, and elsewhere. She was born in 1983, started working at Elle France in 2003. Her writing has appeared in Vanity Fair (Fr), M, Le Monde's magazine, Vogue (Fr), Glamour (Fr). In 2017, she became a staff writer at Elle (Fr), where she supervises the organization of their very popular literary award, Le Prix des lectrices de Elle. She also co-moderates Louie Media Book Club, a very popular book club podcast. In 2019, she was the laureate of Le Prix Hennessy du journalisme littéraire, a prestigious literary prize awarded to a literary critic by a jury of pairs.