In Conversation: Stéphane Bouquet and Valérie Mréjen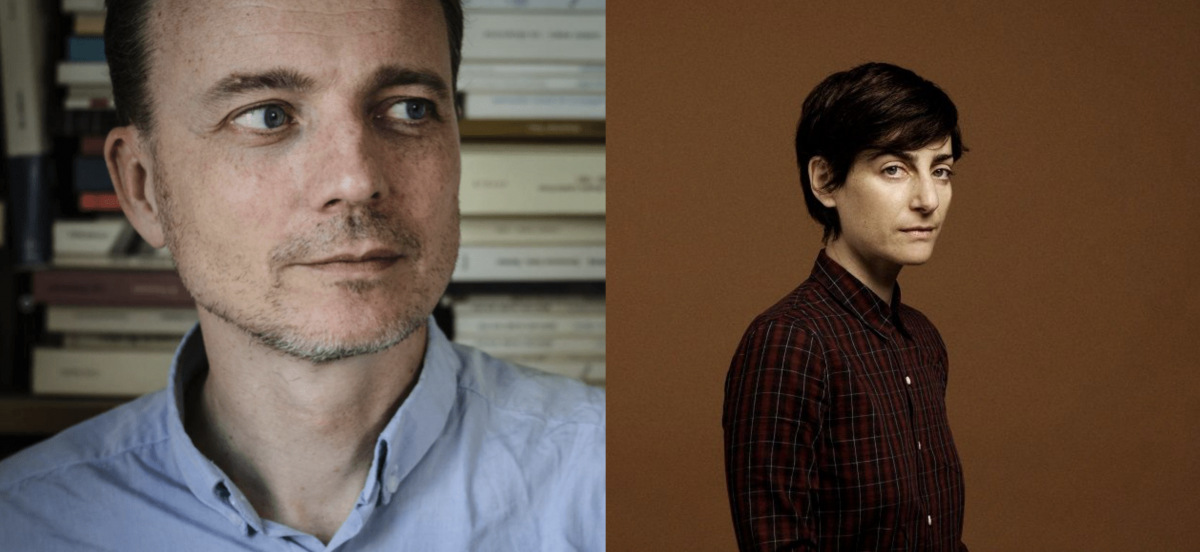 Join us for a conversation with poet Stéphane Bouquet and writer, filmmaker, and mixed media artist, Valérie Mréjen. Moderated by translators Lindsay Turner and Katie Shireen Assef.
Bouquet will discuss his new collection of poems, The Next Loves, translated by Lindsay Turner and released by Nightboat Books. Valérie Mréjen will speak about her novel, Black Forest, translated by Katie Shireen Assef and published by Deep Vellum.
The talk will be introduced by a representative of the Poetry Society of America, co-organizer of the event.
Presented in collaboration with double change.
---
Stéphane Bouquet is the author of several collections of poems. He has published books on filmmakers such as Sergei Eisenstein, as well as screenplays for feature films, and has translated poets. He has also given workshops in performance arts. Bouquet is a recipient of a 2003 Prix de Rome and a 2007 Mission Stendhal Award, and has been featured in France and internationally at festivals, residencies, and events, including the 2017 Frankfurt Book Fair and the 2018 Toronto Festival of Authors.
Valérie Mréjen is a writer, filmmaker, and mixed media artist. She has written five novels, and exhibited widely in France and abroad. She is an alumna of residencies at Villa Medici in Rome and Villa Kujoyama in Kyoto. Mréjen's first feature–length film, En ville, was a Director's Fortnight selection at the Cannes Film Festival in 2011, and her children's play, Trois Hommes Verts, premiered at the Théâtre Gennevilliers in 2014. She has also co-written with Albin de la Simone a production of Carnaval des animaux that will be presented at the Philharmonie de Paris starting on December 13, 2019.