Igifu: A Conversation with Scholastique Mukasonga and Kaiama L. Glover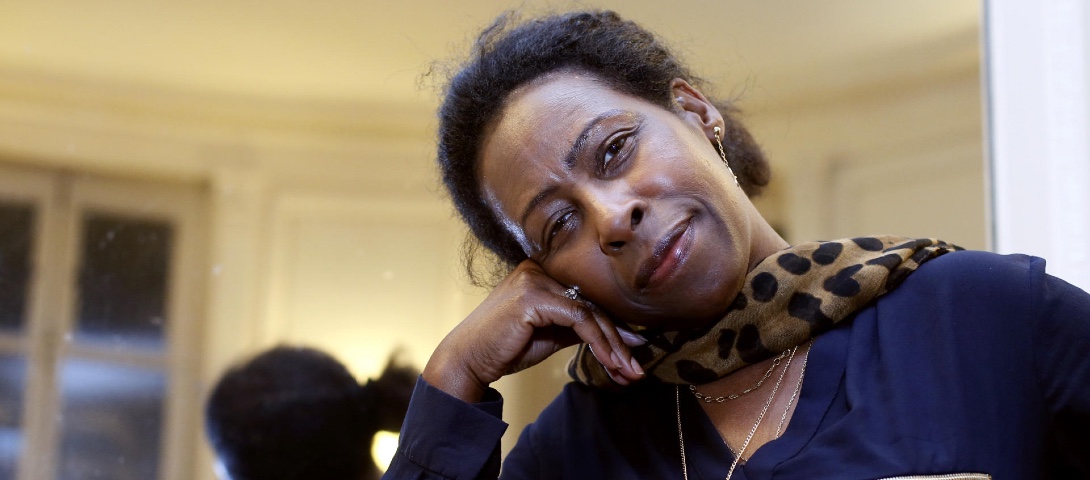 Join Rwandan author Scholastique Mukasonga on November 21 at 2pm as she discusses her latest novel Igifu (Archipelago Books) with Barnard professor Kaiama L. Glover over Zoom.
The stories in Igifu summon phantom memories of Rwanda and radiate with the fierce ache of a survivor. From the National Book Award finalist who Zadie Smith says "rescues a million souls from the collective noun genocide."
In French. Kindly RSVP here to attend.
This talk is free and open to our online community. Nevertheless, in order to support Albertine during these challenging times, we would greatly appreciate it if you purchased either a French or an English copy of Igifu at our store.
Igifu is published by Archipelago Books and translated by Jordan Stump.
---
Scholastique Mukasonga, born in Rwanda in 1956, experienced from childhood the violence and humiliation of the ethnic conflicts that shook her country. In 1960, her family was displaced to the polluted and under-developed Bugesera district of Rwanda. Mukasonga was later forced to leave the school of social work in Butare and flee to Burundi. She settled in France in 1992, only 2 years before the brutal genocide of the Tutsi swept through Rwanda. In the aftermath, Mukasonga learned that 37 of her family members had been massacred. Twelve years later, Gallimard published her autobiographical account Inyenzi ou les Cafards (Cockroaches), which marked Mukasonga's entry into literature. This was followed by the publication of La Femme aux pieds nus (The Barefoot Woman) in 2008 and L'Iguifou (Igifu) in 2010, both widely praised. Her first novel, Our Lady Of The Nile, won the Ahamadou Kourouma prize and the Renaudot prize in 2012, as well as the Océans France Ô prize in 2013 and the French Voices Award in 2014; it was also shortlisted for the 2016 International Dublin Literary Award. In 2019, The Barefoot Woman was a finalist for the 2019 National Book Award for Translated Literature. 
Kaiama L. Glover received a B.A. in French History and Literature and Afro-American Studies from Harvard University and a Ph.D. in French and Romance Philology from Columbia University. She is now an associate professor of French and Africana Studies at Barnard College, Columbia University. Her book, Haiti Unbound: A Spiralist Challenge to the Postcolonial Canon, explores the Haitian Spiralist movement. She sits on the editorial boards of the Romantic Review and Small Axe and regularly contributes to The New York Times Book Review. In addition to Dance on the Volcano, she has translated Frankétienne's Ready to Burst (Archipelagos 2013) and René Depestre's Hadriana in All My Dreams (Akashic 2017), and has been awarded fellowships from The National Endowment for the Humanities, The National Endowment for the Arts, The Fulbright Foundation, The Mellon Foundation, and the New York Public Library.