Ideas and Ideals: Strong Female Voices: Vanessa Springora and Gloria Steinem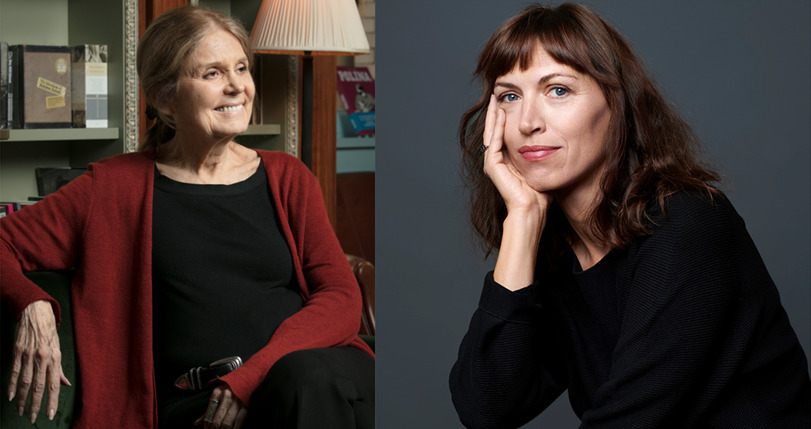 Sometimes, all it takes is a single voice to shatter the silence of complicity.
Join the Cultural Services of the French Embassy's Book Department and Emory University for the launch of Ideas and Ideals: Strong Female Voices, a monthly online gathering exploring how we redefine power, consent, and submission.
Thirty years ago, Vanessa Springora was the teenage muse of one of the country's most celebrated writers. As women around the world began to speak out, she reclaimed her own story. Consent lays bare the cultural attitudes and circumstances that made it possible for a thirteen-year-old girl to become involved with a fifty-year-old man. Springora offers an intimate and absorbing look at the meaning of love and consent and ultimately offers a forceful indictment of a world that has for too long accepted and helped perpetuate gender inequality and the exploitation and sexual abuse of children.
Gloria Steinem's feminist journey and political activism has led her to tackled issues of child abuse and violence against women around the world, and she has long supported grassroots projects to empower women and girls. Springora and Steinem will confront their views, looking at the path travelled, and at what remains to be done on both side of the Atlantic for women's empowerment and for a better protection of our youth. MOderated by Alexandra Schwartz
In English. Free. RSVP here. In order to support Albertine during these challenging times, we would greatly appreciate it if you purchased either a French or an English copy of Consent at our store.
This event is made possible through the support of the Institut Français, Paris.
Consent, a memoir by Vanessa Springora, translated by Natasha Lehrer, published by Harper Collins in the US and éditions Grasset in France (Le Consentement).
Credit image: Beowulf Sheehan (Gloria Steinem) / J.-F. PAGA (Vanessa Springora)
---
Alexandra Schwartz has been a staff writer at The New Yorker since 2016. She was the winner of the National Book Critics Circle's Nona Balakian Citation for Excellence in Reviewing for 2014.
Vanessa Springora is a French publisher and the author of the powerful memoir Consent a universal #MeToo story of manipulation, trauma, recovery, and resiliency that exposes the hypocrisy of a culture that has allowed the sexual abuse of minors to occur unchecked.
Gloria Steinem is a writer, political activist, and feminist organizer. She was a founder of New York and Ms. magazines, and is the author of The Truth Will Set You Free, But First It Will Piss You Off (La vérité vous libérera, mais d'abord elle vous mettra en rage), My Life on the Road, Moving Beyond Words, Revolution from Within, and Outrageous Acts and Everyday Rebellions. Steinem co-founded the National Women's Political Caucus, the Ms. Foundation for Women, the Free to Be Foundation, and the Women's Media Center in the United States. She has received the Lifetime Achievement in Journalism Award from the Society of Professional Journalists and was awarded the Presidential Medal of Freedom by President Barack Obama.