Holocaust Legacies: Anne Berest, Marianne Hirsch, Nina Siegal, Jennifer Weiner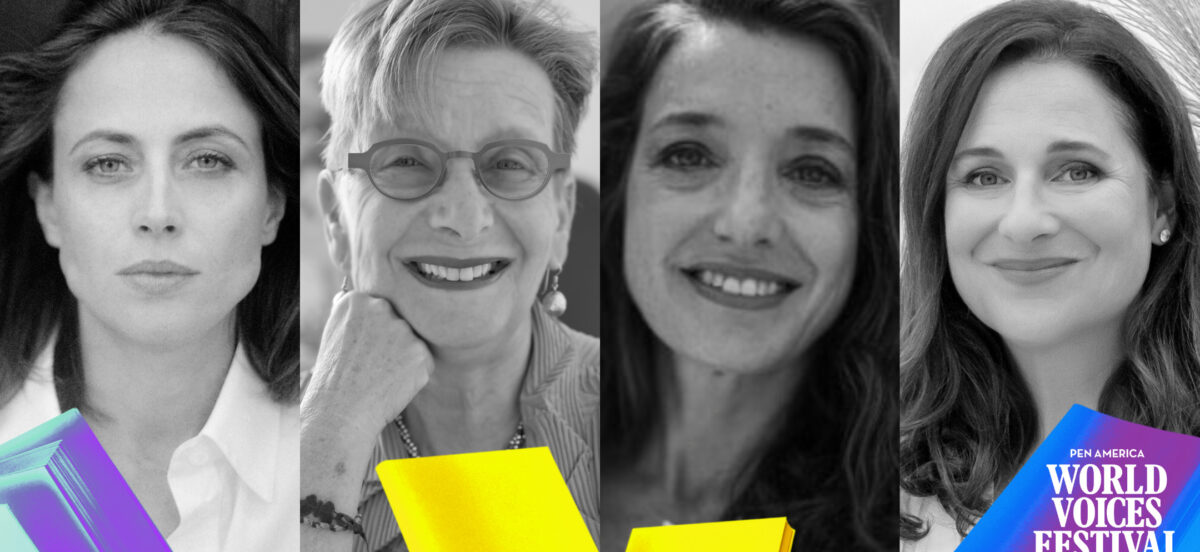 Eight decades on, the Holocaust continues to cast a dark shadow over the lives of survivors and their descendents. It is both a destructor of history, having erased the personal and family legacies of those who perished, and a towering historic event with frightening current-day resonance, as anti-semitism and authoritarianism surge worldwide. This event convenes authors and artists—including novelist Anne Berest (The Postcard), journalist Nina Siegal (The Diary Keepers) and academic Marianne Hirsch (The Generation of Postmemory)—whose work reconstructs lost histories and explores the trauma of later generations. Leading the conversation, will be New York Times bestselling author, Jennifer Weiner.
GET TICKETS. In English.
This program is supported as part of the Dutch Culture USA program by the Consulate General of the Netherlands in New York and the support of Villa Albertine, in partnership with the French Embassy.
ANNE BEREST is the bestselling co-author of HOW TO BE PARISIAN WHEREVER YOU ARE (Doubleday, 2014) and the author of a novel based on the life of French writer Françoise Sagan. With her sister Claire, she is also the author of Gabriële, a critically acclaimed biography of her great-grandmother, Gabriële Buffet-Picabia, Marcel Duchamp's lover and muse. She is the great-granddaughter of the painter Francis Picabia. For her work as a writer and prize-winning showrunner, she has been profiled in publications such as French Vogue and Haaretz newspaper. The recipient of numerous literary awards, THE POSTCARD was a finalist for the Goncourt Prize and has been a long-selling bestseller in France.
MARIANNE HIRSCH writes about the transmission of memories of violent histories across generations, a process she has termed "postmemory." Her recent books include THE GENERATION OF POSTMEMORY: WRITING AND VISUAL CULTURE AFTER THE HOLOCAUST (2012), GHOSTS OF HOME: THE AFTERLIFE OF CZERNOWITZ IN JEWISH MEMORY (2010) and SCHOOL PHOTOS IN LIQUID TIME: REFRAMING DIFFERENCE (2020), both co-authored with Leo Spitzer, and the co-edited volume WOMEN MOBILIZING MEMORY (2019). With a group of scholars, artists, and community activists, she is currently directing the New York City based Zip Code Memory Project. Hirsch is Professor Emerita at Columbia University and a member of the American Academy of Arts and Sciences.
NINA SIEGAL is an author and journalist who works as a regular contributor to the Culture section of the New York Times. The author of three novels, she is currently working on her doctoral dissertation at the University of Amsterdam's research school for Heritage, Memory and Material Culture. Siegal was a Fulbright scholar and the recipient of a 2021 Whiting Creative Nonfiction Grant. She lives in Amsterdam with her daughter and dog.
JENNIFER WIENER is the #1New York Timesbestselling author of nineteen books, including THAT SUMMER, BIG SUMMER, MRS. EVERYTHING, IN HER SHOES, GOOD IN BED, and a memoir in essays, HUNGRY HEART. She has appeared on many national television programs, includingThe Today ShowandGood Morning America, and her work has been published in newspapers and magazines includingThe Wall Street Journal and The New York Times. Jennifer lives with her family in Philadelphia.