Henri Samuel: Master of the French Interior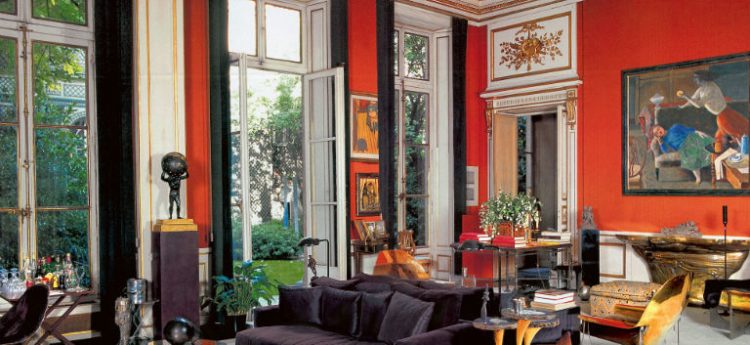 On Thursday, May 10th, please join acclaimed design historian and author Emily Evans Eerdmans, founder of Eerdmans Fine Art, as she discusses her latest book: Henri Samuel: Master of French Interior—the first work dedicated to the most preeminent French interior designer of the twentieth century.
Henri Samuel was a very well-known French interior designer in the twentieth century. He created rarefied and beautiful environments for his jet-set clientele – Doris Duke, Prince Sadruddin Aga Khan, Jayne Wrightsman, Valentino Garavani and multiple Rothschild's. Museums such as Versailles and the Metropolitan Museum of Art consulted him on the installation of period rooms. He was a master at reproducing intimate spaces in various historical styles in addition to mixing those styles in an erudite way.
The talk will be followed by a cocktail reception sponsored by Lillet.
In English. Free and open to the public. No RSVP.
---
Emily Evans Eerdmans teaches connoisseurship and design history at the New York School of Interior Design. She graduated from Sotheby's Institute of Art in London and is the author of several books, including The World of Madeleine Castaing and Mario Buatta: Fifty Years of American Interior Decoration. In 2011, after more than a decade of working for some of the world's foremost dealers, Eerdmans began independently advising private clients in all aspects of their collections.