The Future of Transatlantic Relations – In Partnership with Foreign Affairs Magazine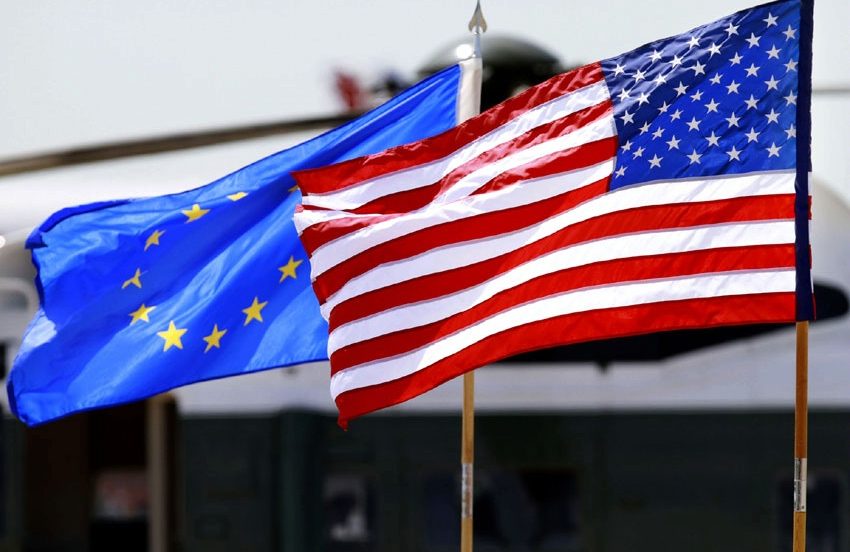 The relationship between the United States and the countries of Europe has been a cornerstone of the liberal world order established during the Bretton Woods conference and in the wake of World War II. However, it is increasingly apparent that the relationship is under strain and that other countries and regions have potentially conflicting visions regarding how the regulation of international society should be achieved.
Albertine in partnership with the magazine Foreign Affairs invites you to a discussion on the future of the transatlantic relations with Foreign Affairs Executive Editor Daniel Kurtz-Phelan and author Romuald Sciora.
Daniel Kurtz-Phelan's new book The China Mission will be also discussed. A book signing will follow the conference.
Foreign Affairs will offer a special discount on yearly digital subscription ($24,95 vs $119) to all participants.
Not in New York? Watch via Livestream!
---
Daniel Kurtz-Phelan who became Executive Editor of Foreign Affairs in October 2017, was previously a fellow with New America's International Security program. Before that, he was a Senior Fellow at the Centre for Policy Research in New Delhi and a Senior Adviser to the Woodrow Wilson International Center for Scholars. From 2010 to 2012, Kurtz-Phelan advised Secretary of State Hillary Clinton as a member of her policy planning staff. He has also been a speechwriter for Secretary Clinton. He is a graduate of Yale University. His writing has appeared in publications including The New York Times, The Washington Post, and The New Yorker, and his narrative history of George Marshall's post­–World War II mission to China, The China Mission, was published by WW Norton in April 2018.
Romuald Sciora is an author, essayist and a documentary filmmaker born in Paris, who is specializing on the topic of the United Nations. As a writer, he had published three books on the UN and an essay on the UN General Assembly. As a filmmaker, he has produced more than a dozen political documentaries, including a TV series devoted to the United Nations, broadcast in more than 20 countries. All of the UN Secretaries General from Kurt Waldheim to Ban Ki Moon participated to his work. Sciora received the award of Chevalier de l'Ordre des Arts et des Lettres (Knight of the Order of Arts and Letters) in 2010. Contributor for Le Monde diplomatique he lives in the US where he runs different programs of conferences. He is also a visiting fellow at NYU anda consultant for different institutions,  NGO and not-for profits. His new book, Who wants to kill the U.N.?, will be published next fall along with a portait of UN Secretary General Antonio Guterres in Le Monde diplomatique based on  exclusive interviews.