An Evening with Violaine Huisman and Paul Holdengräber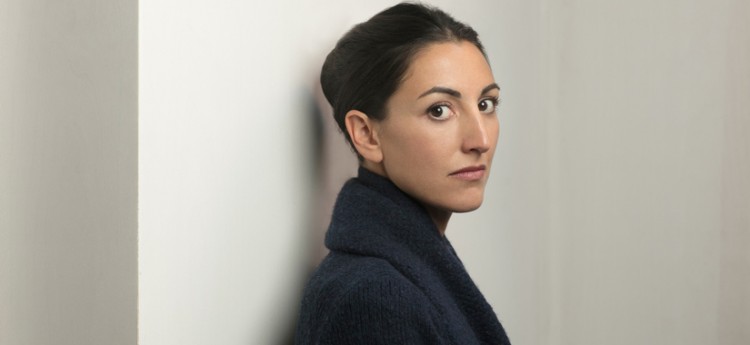 Join Violaine Huisman as she discusses her debut novel, Fugitive parce que Reine (Gallimard), with Director of Public Events at the New York Public Library Paul Holdengräber.
In Fugitive parce que Reine, Huisman delivers the portrait of a beautiful, passionate, and mercurial Parisian woman. Huisman's striking prose explores the layers of a singular heroine- mother, lover, frontline feminist – in a novel that is by turns insightful, heartbreaking and bitingly funny. Just out in France, it is already on the lists for several prizes and in translation in several languages.
In English. Free and open to the public. No RSVP necessary.
---
Violaine Huisman is a writer, translator and curator. She was Director of Humanities at BAM (Brooklyn Academy of Music) for almost a decade, and previously worked in publishing. As a literary agent, she was responsible for the publication of Grégoire Bouillier's memoirs Report on Myself and The Mystery Guest, Marguerite Duras' Wartime Writings, among other titles. She is on the board of Dalkey Archive Press and Archipelago Books. Her translation of Ben Lerner's Hatred of Poetry was recently published in France. Fugitive parce que reine is her first novel. 
Since joining the New York Public Library as the Director of Public Programs known as LIVE from NYPL in 2004, Paul Holdengräber has shared the stage with such icons as Christopher Hitchens, Elizabeth Gilbert, Brian Eno, Patti Smith, Errol Morris, Werner Herzog, Zadie Smith, Jay-Z, Rebecca Mead, Bill Clinton, Al Sharpton, and Junot Díaz. When asked about his approach to speaking with people, he quotes Laurence Sterne, who argued that "digression is the sunshine of narrative." Before coming to New York, Holdengräber was the founder and director of the Institute for Art and Cultures at the Los Angeles County Museum of Art. In 2012 he kicked off The Paul Holdengräber Show on YouTube's Intelligent Channel, a loose counterpart to the LIVE series. He also hosts a podcast for LitHub, entitled A Phone Call from Paul. Holdengräber was named an Officer of Arts and Letters by the French Ministry of Culture and Communication in 2012.