From Book to Movie: The Art of Adapting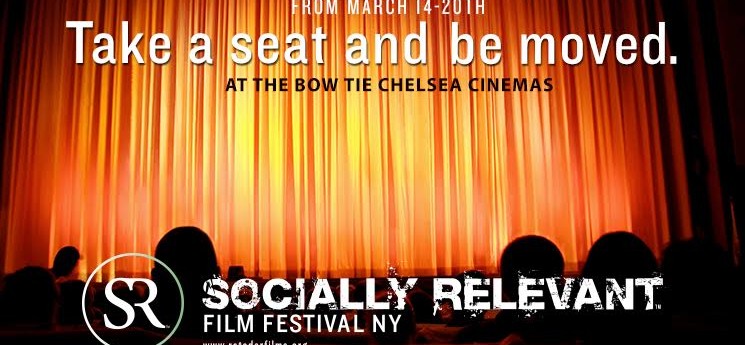 Robert Schenkkan–Pulitzer Prize, Tony Award, Writer's Guild Award winning and two-time Emmy nominated writer of stage and screen; Marc Levy–widely published bestselling French novelist of 17 works; Brigitte Gauthier, recently published novelist, as well as literary critic; and Lila Azam Zanganeh, internationally published author will introduce us to the art of writing adapted screenplays. This conversation will be moderated by Nora Armani – Founder and Artistic Director of SR Film Festival New York.
In English. Free and open to the public.
This event is organized in collaboration with Albertine Books by SR Socially Relevant Film Festival New York, a film festival that focuses on socially relevant film content, dealing with human interest stories that raise awareness to social problems offering positive solutions through the powerful medium of cinema. SR believes that through raised awareness, expanded knowledge about diverse cultures, and the human condition as a whole, it is possible to create a better world free of violence, hate and crime.
---
Brigitte Gauthier is the author of two novels Personne ne le saura (Gallimard Série Noire) and Game Boy (L'Harmattan). She's the French specialist on Harold Pinter (Harold Pinter, le théâtre de la fragmentation, Mettre en scène Harold Pinter…) and Pina Bausch (Le Langage chorégraphique de Pina Bausch). She studied English literature at the Ecole Normale Supérieure, is a graduate from the Masters of Fine Arts of Columbia University (Screenwriting, Film Division) and has a Ph.D from La Sorbonne. She is a Professor at the University of Evry-Val-d'Essonne where she is the Head of the Research Center SLAM, the axis SCRIPT, and the editorial series S.C.R.I.P.T. Game Boy, her first novel is in developmentfor a feature film, and she's currently adapting a novel set in Mauritius.
Marc Levy is the author of seventeen novels. His novels have sold over thirty five million copies and been translated into forty nine languages, making him today's most widely read French author. His English language debut, If Only It Were True, sold almost six million copies and was made into a film starring Reese Witherspoon and Mark Ruffalo. His second novel has been adapted into a television series, and his novel "Mes amis mes amours" into a film. Levy also directed a short movie for Amnesty International, he lives in New York's West Village with his wife and sons. His last novel, L'Horizon à l'envers, is a bestseller in France since its release in February 2016.
Robert Schenkkan is a Pulitzer-prize winning, Tony Award winning, Writer's Guild Award winning, two-time Emmy nominated writer of Stage, Television, and Film. He is the author of fourteen original full-length plays and two musicals. He co-wrote the feature films, The Quiet American, and Hacksaw Ridge, and his television credits include among others: The Pacific, The Andromeda Strain, and Spartacus. His adaption of All The Way for HBO starring Bryan Cranston and Co-Executive Produced with Steven Spielberg will air in May. Robert's newest film, Hacksaw Ridge, directed by Mel Gibson, will be released this Fall.
Lila Azam Zanganeh was born in Paris to Iranian parents. She moved to the United States to teach literature and cinema at Harvard University. She is the author of The Enchanter, published internationally, which she's currently turning into a feature with her screenwriting partner Jesse Lichtenstein.
Nora Armani is the founder and artistic director of SR Film Festival New York