From Baudelaire to Beckett, A Bilingual Poetry Recital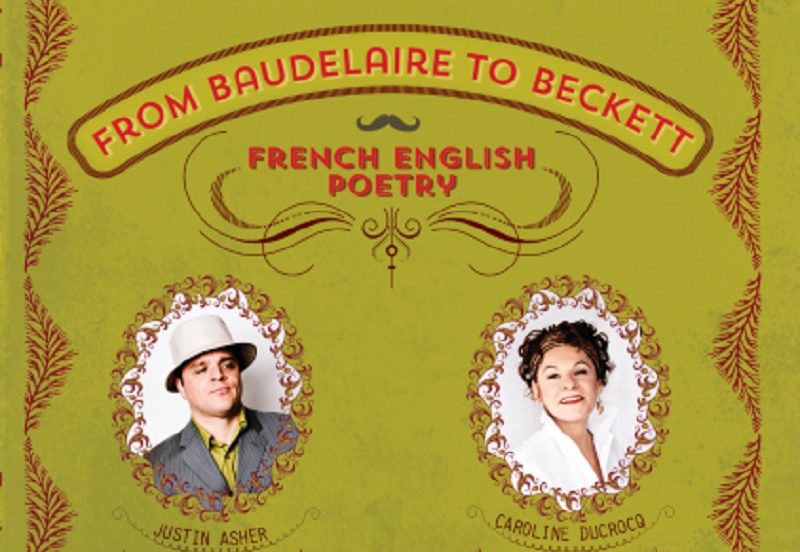 This bilingual poetry recital was born from a desire of Caroline Ducrocq  to enable English-speakers to hear French Poetry in its native language, immediately followed by her English translation of the poetic images, versus a more traditional translation concerned with rhyme, scansion and other structural elements often associated with "poetry." Justin Asher's collaboration creates an original soundscape to enhance Caroline's reverence for the poets' work.
In English and in French. Free and open to the public. No RSVP necessary. Please note that seating is limited, and available on a first come, first served basis.
---
Parisian-born, Caroline Ducrocq completed her acting training at NYU Tisch School of the Arts with a BFA. Active in the USA and France, Ms. Ducrocq serves as a consultant and script doctor; she also coaches actors, in private sessions locally and on locations. Between such projects, Ms. Ducrocq has kept her own voice heard by performing a bilingual poetry recital for English-speaking audiences to experience her most cherished French poets. She recently produced and held the feminine lead roles in L'Amante Anglaise at the Met theatre in Hollywood and The Malady of Death in New York by Marguerite Duras.
Justin Asher, a Los Angeles-based composer, sound designer and interactive audio programmer, began his career producing records and performing in NYC's experimental and salsa scenes. An audio engineer, he uses production mimicry, feedback, speech, hyper-acoustics and sonic archetypes to examine the emotional relationship between humans and their technological creations.