French Story Hour: Say Zoop!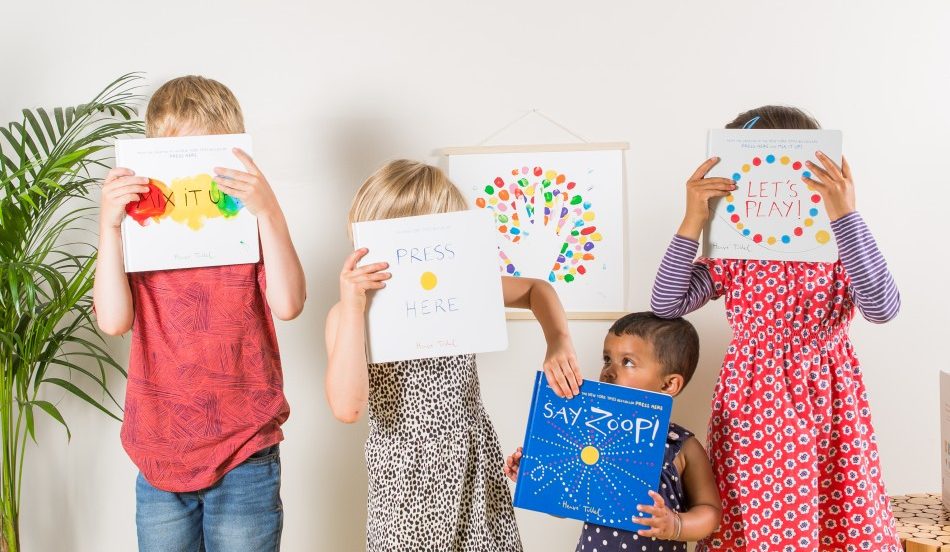 Join us for a morning of reading and fun with children's book author and artist Hervé Tullet !
On the occasion of the publication of the English translation of Oh!, Hervé Tullet is back, with his playful creativity and imagination, to fill Albertine with your children's joyful noise !
For children ages 2+.
---
Hervé Tullet was born in 1958 in Normandy. After studying Fine Arts and Decorative Arts, he worked as an Art Director for ten years. In 1990 he produced his first illustrations for the press. In 1994, his first book for children was published by Seuil Jeunesse : Comment Papa a rencontré Maman.

He did not have to wait long for recognition: he received the Prize for Non-Fiction at the Bologne International Book Fair in 1998 for Faut Pas Confondre, and his books that prefer the 'path' to narration, soon find much acclaim. With the series of books Jeux de…(2006 onwards), with Les Cinq Sens (2003) or L'imaginier (2006), his work not only includes reading books but also touch and feel books aiming thus at children right from early childhood. Read more.