Freeman's Family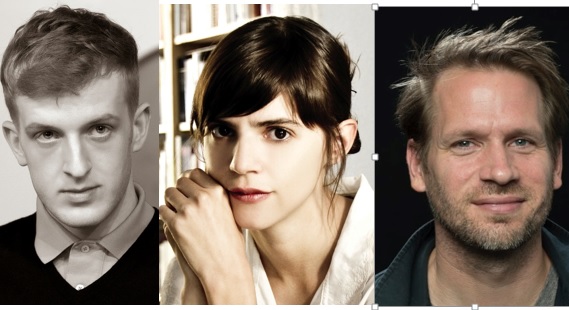 "When people die -if they are known-their bodies are transformed into stories () From the sacred to the profane, families stories convey love and they ask for it. In this sense, stories are as important to family life as water and food and shelter. A family without stories is no longer a family. ()
To write is to narrate experience, to describe how it feels, to tell how it was lived, to say who was there; in other words, it is to treat the reader like an extended member of one's family, the one -as humans to which we all belong." John Freeman in Freeman's: Family
Join us as we discuss the second edition of Freeman's -a biannual that collects the most amusing, heartbreaking, and probing stories about family life emerging today-with Édouard Louis, Valeria Luiselli and John Freeman.
In English. Free and open to the public. No RSVP necessary.
---
John Freeman is founder of the literary biannual, Freeman's, and author of two books of nonfiction, The Tyranny of Email and How to Read a Novelist. He also edited the anthologies Tales of Two Cities and Tales of Two Americas, examinations of inequality in New York and the United States today. The former editor of Granta, he is now executive editor at Lit Hub and writer in residence at NYU. His work has appeared in the New Yorker, the Paris Review, and The New York Times, and been translated into more than twenty languages. He lives in New York.
Born Eddy Bellegueule in Hallencourt, France, in 1992, Édouard Louis is the author of two novels and the editor of a scholarly work on the social scientist Pierre Bourdieu. He is the coauthor, with the philosopher Geoffroy de Lagasnerie, of "Manifesto for an Intellectual and Political Counteroffensive," published in English by the Los Angeles Review of Books.
Valeria Luiselli was born Mexico City in 1983 and grew up in South Africa. She is the author of two novels, The Story of My Teeth and Faces in the Crowd, as well as the essay collection Sidewalks. Her work has been translated into many languages and has appeared in publications including the New York Times, the New Yorker, Granta, and McSweeney's. In 2014, Faces in the Crowd was the recipient of the Los Angeles Times Art Seidenbaum Award for First Fiction and the National Book Foundation's 5 Under 35 Award.
.