François Chaignaud and Cecilia Bengolea: Dance Talk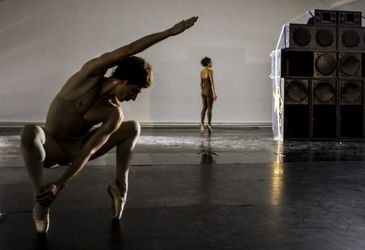 On the occasion of François Chaignaud and Cecilia Bengolea's performances at Dia:Beacon in May 2017 (more information here), the Cultural Services of the French Embassy  host a conversation with the Paris-based choreographers and Kelly Kivland, Associate Curator, Dia Art Foundation on Monday, May 15, 6:30 pm.
Dia Art Foundation has commissioned Chaignaud and Bengolea to develop a multipart performance program for Dia:Beacon. Over two weekends in May (May 12-14 and May 19-21), the program will reflect on key choreographic attributes of the Chaignaud and Bengolea's twelve-year creative partnership.
The conversation on May 15 will focus on the adaptation of Chaignaud and Bengolea's work staged in Dia:Beacon's lower-level gallery, and will also explore the various influences informing their practice as well as their collaborative approach to dance-making.
Q&A will follow | Free and open to the public. No RSVP necessary
---
Chaignaud trained in dance and music at conservatories in France, and Bengolea studied philosophy along with anthropological and modern dance in Argentina. In 2004, the two met in Paris through a mutual interest in labor activism for sex workers' rights. Since then, they have developed a daring practice that is as rigorous as it is inventive and playful. Calling upon a diverse vocabulary, their choreography combines classical forms with contemporary references while reflecting their radical politics and cultural associations. Their practice is well-known for bringing together singular mixes of ballet, modern dance, and choral singing with dancehall, dub, voguing, and other influences drawn from club culture.