Fit to Print/ Draw Jam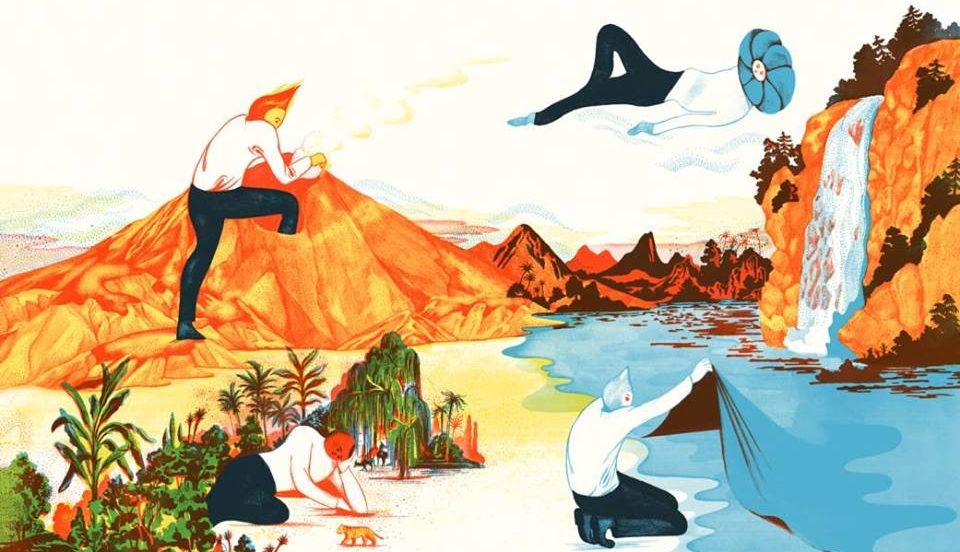 Join 16 illustrators of the Haute école des arts du Rhin for a DRAW JAM, a collective sketch night & book signing!
Enjoy a glass of wine, sketch to live models in surrealist costume, and then hang your creations on the walls of the French Embassy for a collective pop-up exhibition.
This is a rare opportunity to meet these young illustrators in person, discover their handmade books and prints, and draw with them side by side. Artists of all skill levels are welcome, and should come prepared with their own art materials. Chairs, tables and refreshments will be provided.
With: Marion Fayolle, Simon Roussin, Mayumi Otero, Bénédicte Muller, Marine Rivoal, Baptiste Alchourroun, Lucie Larousse, Julie Etrivert, Alexis Beauclair, Quentin Duckit, Caroline Gamon, Antoine Maillard, Margaux Othats, Raphael Urwiller, Fanny Blanc, Eugène Riousse.
In English and French. Free and open to the public. No RSVP necessary!
This event is part of Fit to Print, an exhibition of editorial illustration at the Society Of Illustrators and The New York Times. Additional events will take place at the MOCCA Arts Festival.