Festival Albertine 2017: Feminism Has No Boundaries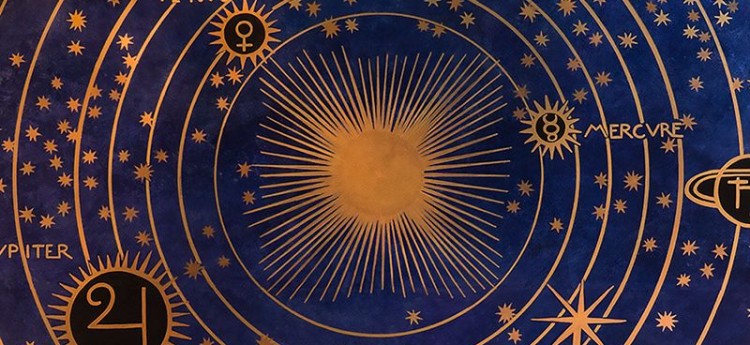 Curated by pioneering feminist writers and activists Gloria Steinem and Robin Morgan, the fourth annual Festival Albertine will take place from November 1st through 5th, 2017 and offers an opportunity to realize a vital exchange of ideas between leading francophone and U.S.-based thinkers and artists.
The event is a timely new iteration of a longstanding and mutually-energizing dialogue that stretches back to the mid-20th Century, when Simone de Beauvoir published her groundbreaking 1949 book The Second Sex, having traveled across the United States for four months in 1947; and Betty Friedan's The Feminine Mystique debuted in 1963, inspiring the establishment of the National Organization for Women. In 1972, Ms. magazine's historic inaugural cover story, We Had Abortions, followed the example of French feminists who had signed a petition demanding abortion's decriminalization. In 1984, de Beauvoir and Morgan joined forces to cofound the Sisterhood Is Global Institute, the first international feminist think tank.
While the U.S. and France have long produced some of the most influential feminist thinkers and still do, their sometimes diverging perspectives on questions surrounding issues such as religion, childcare, and work-life balance, together with their commonalities, will offer material for fruitful debate.
Events will take place at Albertine Books, located in the Cultural Services of the French Embassy in New York (972 Fifth Avenue). Festival Albertine is free, open to the public. Seating is limited and works on a first-come, first-serve basis and will be streamed live at livestream.com/frenchembassy.
About the Curators
Robin Morgan is an award-winning author who has published over 20 books and is a leader in US and international feminism. She and Simone de Beauvoir co-founded The Sisterhood Is Global Institute. She hosts "Women's Media Center Live with Robin Morgan," a syndicated radio show and podcast.
Gloria Steinem is a writer, lecturer, political activist, and feminist organizer, and frequent media spokeswoman on issues of equality. She is particularly interested in the shared origins of sex and race caste systems, gender roles and child abuse as roots of violence, non-violent conflict resolution, the cultures of indigenous peoples, and organizing across boundaries for peace and justice.
FESTIVAL LINEUP
Wednesday, November 1 | 7PM
From the Voting Booth to Your Living Room
A conversation between Christiane Taubira and Gloria Steinem on how the fight for more diverse and inclusive political representation can have a very real impact on our daily lives.
Thursday, November 2 | 7PM
Making the Invisible Visible
Taking stock of the dangers and crises facing the new media environment, Laure Adler, Soraya Chemaly, Nassira El Moaddem, and Elaine Welteroth discuss how to make an individual, group, fact, idea, or chosen identity visible in the current media landscape. Moderated by Lauren Wolfe.
Friday, November 3 | 7PM
Body: Image vs. Reality
Roxane Gay, Mona Chollet and Camille Morineau explore the struggle to reclaim the integrity of the female body and various representations that reject its objectification and oppression. Moderated by Alexandra Schwartz.
Saturday, November 4 | 5PM
The Politics of Language
Authors Mary Kathryn Nagle, Marie Darrieussecq, Anne Garréta and Robin Coste Lewis examine the way languages—the very first way we assign a gender to the world around us—shape our actions and opinions. Moderated by Gloria Steinem.
Saturday, November 4 | 7:30PM
The Politics of Religion
Wassyla Tamzali, Rabbi Delphine Horvilleur, Annie Laurie Gaylor, and Daisy Khan discuss the influence of religion on women's lives. Moderated by Clémence Boulouque.
Sunday, November 5 | 3:30PM
It Starts in the Streets
The panel will open with a spoken word poetry performance by Staceyann Chin.
Marie de Cenival, "Frida Kahlo" of the Guerrilla Girls, Janisha Gabriel, Houda Benyamina and Tania Bruguera will reflect on the ways that big changes have begun in small places, both through activism and through the arts. Moderated by Elizabeth Sackler.
Sunday, November 5 | 6PM
An Egalitarian Future
Caroline de Haas, Elizabeth Diller, Cecile Richards, and Heidi Steltzer will discuss how the equality and welfare of women hold the key to our future. Moderated by Carol Jenkins.
All events will take place at Albertine at 972 Fifth Avenue and are free and open to the public. All events will be streamed live at livestream.com/frenchembassy and archived at the same address.
Festival Albertine is made possible with major support from The Recanati-Kaplan Foundation, Susannah Hunnewell, Van Cleef & Arpels, Air France, Fondation CHANEL, and Institut français. Generous support is provided by Champagne Pommery and Intercontinental New York Barclay.
Media Partner: