Facebook Made Me Do It: Social Media and Democracy | The Alliance Series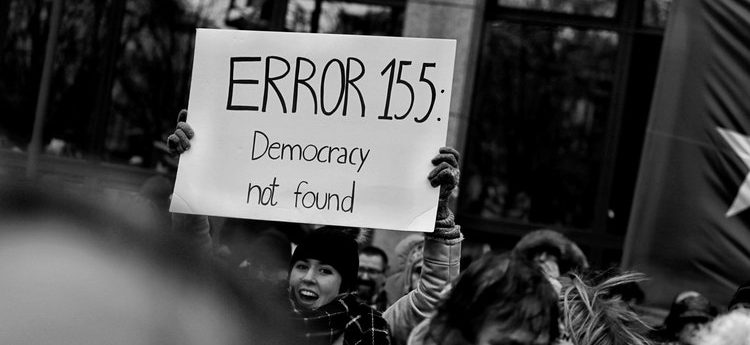 Social media platforms recently came under scrutiny after they failed to prevent the creation of fake accounts aimed at manipulating the 2016 U.S. presidential elections. The impact of social media on democracy and public debate is felt in many other ways: today's algorithms, for instance, tend to encourage the spread of emotionally charged opinions, and create rabbit holes of converging viewpoints rather that exposing us to conflicting perspectives; the most extreme views or those that express moral outrage also tend to gain more traction than moderate and balanced opinions. At the same time, social media have provided new platforms for democratic debate, encouraging a broader range of individuals to engage in political dialogue, and have made a diversity of channels available to users on which they can express themselves.
This conversation on social media and democracy between Joan Donovan, Director of the Technology and Social Change Research Project at the Harvard Kennedy School and Célia Zolynski and Judith Rochfeld, Law Professors from Paris I Sorbonne, is presented as part of the Alliance Series at Albertine. The conversation will be moderated by Kris-Stella Trump, director of the Anxieties of Democracy program at the Social Science Research Council.
Watch this event on Livestream at 6:30PM EST on May 15, 2019. 
---
Joan Donovan is Director of the Technology and Social Change Research Project at the Shorenstein Center on Media, Politics, and Public Policy at the Harvard Kennedy School, where she researches media manipulation, disinformation, and adversarial media movements that target journalists. She was previously the Research Lead for Data & Society's Media Manipulation Initiative, which mapped how interest groups, governments, political operatives, corporations, and others use the internet and media to disrupt social institutions. She completed her PhD in Sociology and Science Studies at the University of California San Diego, and was a postdoctoral fellow at the UCLA Institute for Society and Genetics, where she studied white supremacists' use of DNA ancestry tests;, social movements, and technology.
Célia Zolynski is a Law Professor at the University Paris I, Sorbonne. She is the author of several works on information and digital technology including Pratique du droit de l'informatique et du numérique and Le Cloud computing : l'informatique en nuage.
Judith Rochfeld is a Professor of Law at The University of Paris I, Sorbonne, where she heads the master in E-commerce and digital Economy. Rochfeld is the author of a book on Civil Law Les grandes notions du droit privé, and co-author of works on the digital economy Les nouveaux défis du commerce électronique, A qui profite le clic ? Le partage de la valeur à l'ère numérique.
Kris-Stella Trump is program director of the Anxieties of Democracy program at the Social Science Research Council—an organization that encourages and disseminates research that asks whether the core institutions of established democracies can capably address large problems in the public interest. Previously, she worked at the Center for Healthcare Delivery Sciences at Harvard Medical School where developed projects that encourage vaccine uptake by applying the social and behavioral sciences in a public policy context. Trump is the author of the report How Social Media Influences Democracy.
---
This event is part of the Albertine Alliance Series, a program of conversations between top French and American thinkers on how the digital revolution is changing fundamental freedoms at the heart of our democracies. Topics will include freedom of the press, digital privacy, artificial intelligence, and the impact of digital advances on our individual liberty. 
The series is co-presented by Albertine Books and Alliance.