Extremist Fiction in Ordinary Language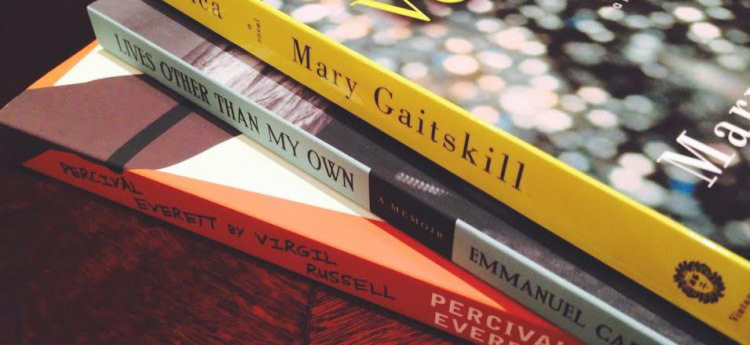 Emmanuel Carrère and Percival Everett published their first novels in 1983; Mary Gaitskill published her first book, a collection of short stories so interlinked they read as a novel, in 1988. Since then, in radically different ways, but with a shared commitment to navigating the switchbacks, deadends, locked rooms, and unmarked roads of contemporary life in ordinary language—language always recognizable, regardless of how fantastic or extreme the situations explored might become, as the language that ordinary people speak every day, to others and to themselves—they have created a labyrinth of fiction. A reader falls into their stories with a great undertow of familiarity, yet one is always aware of imagination as a first principle, whether it is Carrère writing the true-crime story of the mass murderer Jean-Claude Romand in The Adversary (2000), Gaitskill reinventing the original Ayn Rand circle in Two Girls, Fat and Thin (1991), or Everett turning his Dr. Jekyll of an African-American professor of semiology who nobody reads into a Mr. Hyde of a murderous black teenager with a story white America will pay anything to hear in Erasure (2000). That these three writers will occupy the same forum is a literary event without parallel in New York or anywhere else in the year 2014.
This event is free and open to the public.
Watch the event on October 19 at 6pm EST live online here. 
---
Emmanuel Carrère directed the film of his 1986 novel La Moustache, a calmly frenzied account of paranoia where the reader can never find the solid ground of believing a single character, which is also to say never not believing what anyone is saying in any moment, in 2011. A screenwriter and also the director of Back to Kotelnich (2003), he is the author of the novels L'amie du jaguar (1983), Gothic Romance (1984), Class Trip (1996), the memoir My Life as a Russian Novel (2007), and the train-wreck biography Limonov: The Outrageous Adventures of the Radical Soviet Poet Who Became a Bum in New York, a Sensation in France, and a Political Antihero in Russia, published in
France in 2011 and in the United States, as fittingly as could be, two days after tonight's event and the conclusion of Festival Albertine. He lives in Paris.
Mary Gaitskill is the author of the celebrated Bad Behavior (1988), the less-celebrated but unforgettably harsh and gentle Two Girls, Fat and Thin, the short story collection Because They Wanted To (1997), the novel Veronica, which as fiction includes some of the best music writing of the last forty years, and the bitingly realized story collection Don't Cry (2009). She is the Sidney Harman Writer in Residence at Baruch College in Manhattan and lives in Brooklyn.
Percival Everett is Distinguished Professor of English at USC and the author of more than twenty novels and short story collections, including Suder, about a third baseman for the Seattle Mariners who turns into Prometheus (1983), Zulus (1990), God's Country (1994), Frenzy (1997), the hilarious Glyph, featuring a portrait of a visiting French literary celebrity so besotted with himself it can be embarrassing to read (1999), the present-day noir western Assumption
(2011), and Percival Everett by Virgil Russell: A Novel
(2013), which it is. He lives in Los Angeles.
Greil Marcus is the curator of the festival.