Exquisite Graphic Novelists!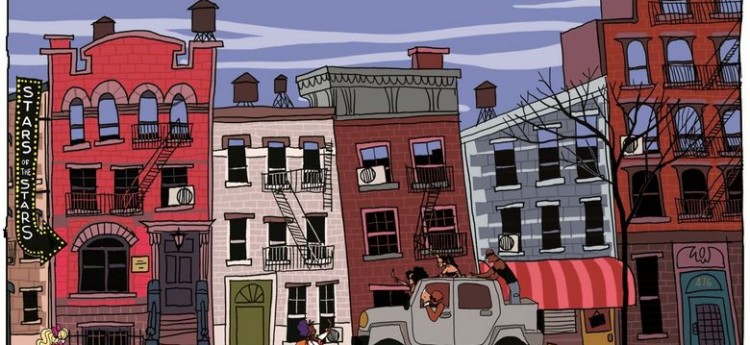 Join us for a special conversation between graphic novelists Pénélope Bagieu and Julia Wertz. Bestselling French author Pénélope Bagieu will be in New York City this April to present Exquisite Corpse – her first graphic novel to be published in the US – and its irresistible heroin Zoe.

________________________________

Pénélope Bagieu was born in Paris in 1982, to Corsican and Basque parents. She is best known for her graphic novel Exquisite Corpse (Cadavre Exquis, Gallimard Jeunesse), which was published in France in 2010 and will be her first graphic novel published in the United States in May 2015 by First Second Books. In 2013 she was awarded the Chevalier des Arts et Lettres for her contribution to the world of art and literature in France. Many of her works have been published in other languages and some have been adapted for film. She currently works in Paris where she regularly collaborates withTélérama, ELLE, Le Monde, the Théâtre du Rond-Point, and many foreign publications. In her spare time, she blogs, drums in a rock band, and watches lots of nature shows.

Julia Wertz is a professional cartoonist, writer, and photographer. She made the comic books The Fart Party vol 1 and vol 2, and the graphic novels Drinking at the Movies,and The Infinite Wait and Other Stories, both of which were nominated for Eisner Awards. Her latest book is Museum of Mistakes: The Fart Party Collection. Originally from the San Francisco Bay Area, she currently lives in Brooklyn, New York. You can read some of her comics on her website, and see her research and photos of abandoned places on Adventure Bible School. You can also read her interview in The Paris Review here.

 here.