Eric Rohmer: A Life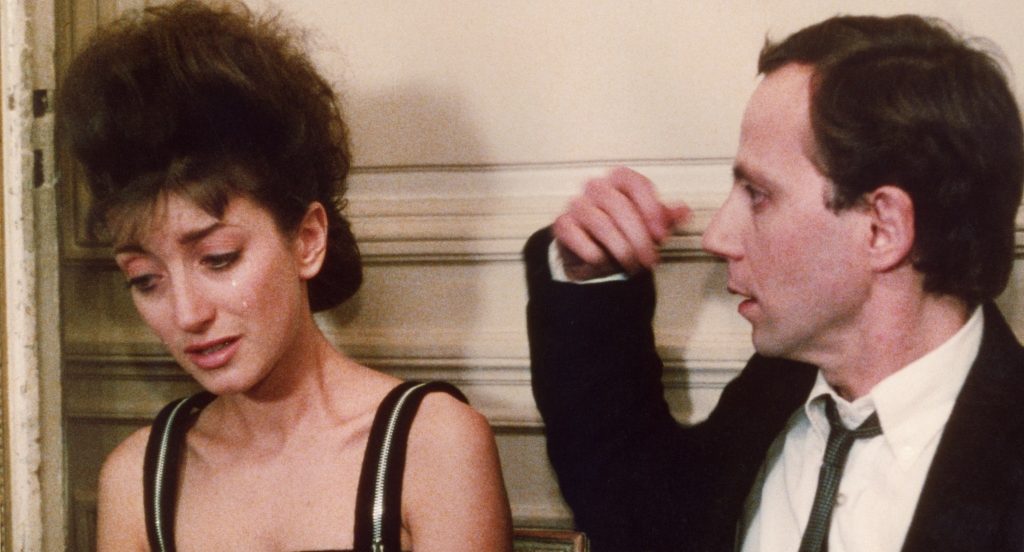 Film director Eric Rohmer set the terms by which people watched, made, and thought about cinema for decades. Such brilliance does not develop in a vacuum, and Rohmer cultivated a fascinating network of friends, colleagues, and industry contacts that kept his outlook sharp and propelled his work forward. Despite his privacy, he cared deeply about politics, religion, culture, and fostering a public appreciation of the medium he loved.
Join film historian and critic Antoine de Baecque, film critic, essayist, fiction writer, poet Phillip Lopate and film critic and professor Sam Di Iorio as they discuss Rohmer's life and work and his legacy.
Rohmer has directed twenty-five films, including My Night at Maud's (1969), which was nominated for a Best Picture Academy Award. He was the editor in chief of Les Cahiers du cinéma from 1957 to 1963.  This exhaustive biography uses personal archives and interviews to enrich our knowledge of Rohmer's public achievements and lesser known interests and relations. The filmmaker kept in close communication with his contemporaries and competitors: François Truffaut, Jean-Luc Godard, Claude Chabrol, and Jacques Rivette. He held a paradoxical fascination with royalist politics, the fate of the environment, Catholicism, classical music, and the French nightclub scene, and his films were regularly featured at New York and Los Angeles film festivals. Despite an austere approach to life, Rohmer had a voracious appetite for art, culture, and intellectual debate captured vividly in this definitive volume.
---
Film historian and critic for The Cahiers du Cinéma, then for the Culture section at Libération, Antoine de Baecque is a specialist on the New Wave, having written biographies of François Truffaut, Jean-Luc Godard, Eric Rohmer, essays on being a cinephile, Maurice Pialat, Jean Eustache, Andréi Tarkovski, Manoel de Oliveira and Tim Burton. He also published Camera Historica, The Cinema in Century (Columbia University Press) and wrote the feature documentary Two in the Wave . about the friendship between Truffaut and Godard, released in 2011. De Baecque teaches History and Film Aesthetics at the prestigious Ecole Normale Supérieure (Paris). Eric Rohmer: A Life his mosr recent biography, was just published in the US with Columbia University Press.
Phillip Lopate was born in Brooklyn, New York in 1943, and received a BA from Columbia in 1964, and a doctorate from the Union Graduate School in 1979. He has written four personal essay collections—Bachelorhood (Little, Brown, 1981), Against Joie de Vivre (Poseidon-Simon & Schuster, 1989), Portrait of My Body (Doubleday-Anchor, 1996) and Portrait Inside My Head (Free Press/Simon & Schuster, 2013); two novels, Confessions of Summer (Doubleday, 1979) and The Rug Merchant (Viking, 1987); two poetry collections, The Eyes Don't Always Want to Stay Open (Sun Press, 1972) and The Daily Round (Sun Press, 1976); a memoir of his teaching experiences, Being With Children (Doubleday, 1975); a collection of his movie criticism, Totally Tenderly Tragically (Doubleday-Anchor); an urbanist meditation, Waterfront: A Journey Around Manhattan (Crown, 2004); and a biographical monograph, Rudy Burckhardt: Photographer and Filmmaker (Harry N. Abrams, 2004.) In addition, there is a Phillip Lopate reader, Getting Personal: Selected Writings (Basic Books, 2003). His most recent books are Two Marriages (novellas, Other Press, 2008), Notes on Sontag (Princeton University Press, 2009), At the End of the Day: Selected Poems (Marsh Hawk Press, 2010), and To Show and To Tell: The Craft of Literary Nonfiction (Free Press/Simon & Schuster, 2013). His newest publication is A Mother's Tale, forthcoming in 2017.
He has edited the following anthologies: The Art of the Personal Essay (Doubleday-Anchor, 1994); Writing New York (Library of America, 1998), Journey of a Living Experiment (Virgil Press, 1979), a best essays of the year series, The Anchor Essay Annual (1997-99), and American Movie Critics (Library of America, 2006). His essays, fiction, poetry, film and architectural criticism have appeared in The Best American Short Stories (1974), The Best American Essays (1987), several Pushcart Prize annuals, The Paris Review, Harper's, Vogue, Esquire, Film Comment, Three Penny Review, Double Take, New York Times, Harvard Educational Review, Preservation, Cite, 7 Days, Metropolis, Conde Nast Traveler, and many other periodicals and anthologies.
He has been awarded a John Simon Guggenheim Fellowship, a New York Public Library Center for Scholars and Writers Fellowship, two National Endowment for the Arts grants, and two New York Foundation for the Arts grants. He received a Christopher medal for Being With Children, a Texas Institute of Letters award in the best non-fiction book of the year category for Bachelorhood , and was a finalist for the PEN best essay book of the year award for Portrait of My Body. His anthology, Writing New York, received a citation from the New York Society Library and honorable mention from the Municipal Art Society's Brendan Gill Award. He is a member of the American Academy of Arts and Sciences and the NYU Institute for the Humanities.
After working with children for twelve years as a writer in the schools, he taught creative writing and literature at Fordham, Cooper Union, University of Houston, New York University, Hofstra University, the New School and Bennington College. He is currently a Professor of Writing at Columbia University, where he directs the graduate nonfiction program.
Sam Di Iorio is Associate Professor of French at Hunter College and the CUNY Graduate Center. He has written on Jean Rouch, Chris Marker, Alain Resnais, Luc Moullet, and other filmmakers for Screen, Film Comment, and the Criterion Collection. Most recently, he co-edited the posthumous edition of Philip Watts' Roland Barthes' Cinema (Oxford, 2016) and contributed an essay to South Central Review on montage in Les Statues Meurent Aussi and Night and Fog. He is currently working on a book which deals with the notion of the modern in French cinema after World War II.