Children of Paris: 1939-1945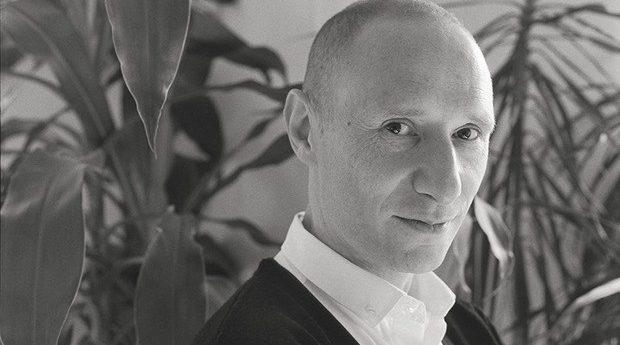 Willing to investigate his personal past, as well as to contribute to a broader national remembrance duty, Philippe Apeloig took on the challenge to photograph the street plaques that commemorate the Parisian victims of WWII. Their presences remind us of an act of courage, a tragic destiny, or a sacrificed life.
On Saturday, May 4, at 4pm, join Philippe Apeloig as he reflects on the diversity of the typographic composition of these plaques, and delivers an original perspective of on the recent history of the French capital.
In English. Free and open to the public. No RSVP necessary.
---
Philippe Apeloig is a graphic designer. He has created the logotypes and visual identities for Musée de France and Musée d'Art et d'Histoire du Judaïsme in Paris, the IUAV (Istituto Universitario di Architettura di Venezia) in Venice, the Châtelet Théâtre in Paris, the estate group Icade, Médiateur européen, the year of Brazil in France Brésil-Brésils (2004), the year Cézanne in Aix-en-Provence (2006), the Palais de la Découverte (2010), the Petit Palais – Musée des Beaux-Arts de la Ville de Paris, the French Institute / Alliance Française of New York (FIAF), the Louvre Abu Dhabi, Puiforcat, and l'Ameublement français (a French professional union that represents furniture industries and companies). He works with the publishers Flammarion, La Martinière, Le Serpent à Plumes, Phaidon, PUF, and Robert Laffont. In 2013, he designed the visual identity for the Saut Hermès at the Grand Palais in Paris. In 2015, the Maison Hermès also engaged him to create the numerals of the Hermès Slim watch, as well as to design a silk and cashmere shawl for men celebrating the centennial of the birth of Roland Barthes. He has also held teaching position at the Rhode Island School of Design in Providence, Rhode Island, and at the Maryland Institute College of Art in Baltimore, Maryland and at the Cooper Union School of Art of New York. Many of Philippe Apeloig's designs belong to the collections of the Museum of Modern Art in New York. Philippe Apeloig is a member of the Alliance Graphique Internationale (AGI).