Duck Season: Eating, Drinking, and Other Misadventures in Gascony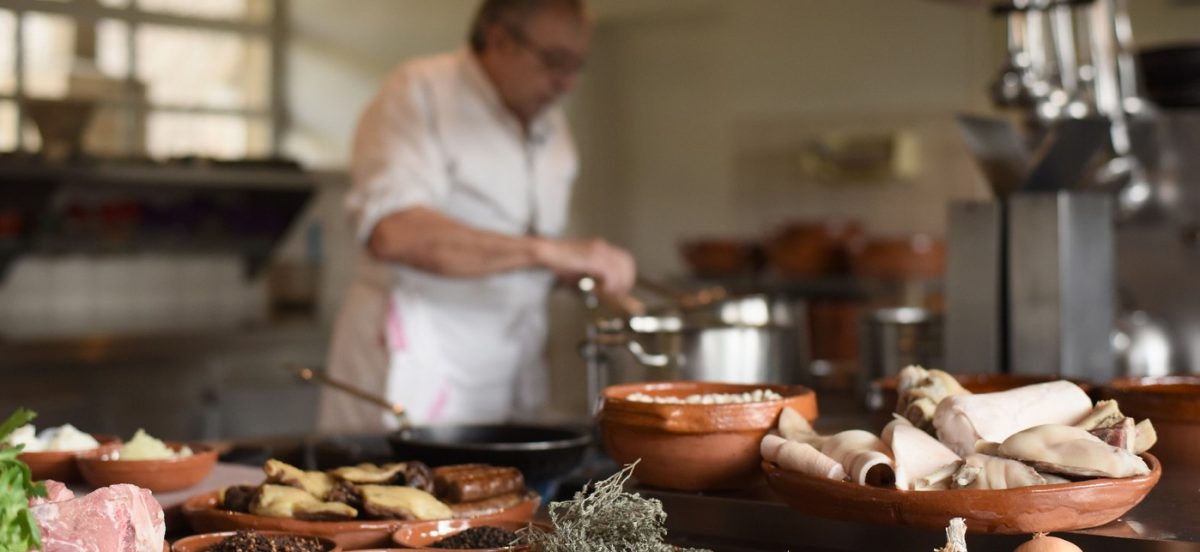 Welcome to Gascony, the other South of France: a fertile expanse of duck farms and rolling vineyards that feels a world away from the tourist-clogged villages of Provence, to the east—a land where ducks outnumber people twenty to one, and where eating to your heart's content is not a sin but a commandment!
Food writer and lifelong Francophile David McAninch will be joined by bestselling author Mark Adams to discuss Duck Season: Eating, Drinking, and Other Misadventures in Gascony, France's Last Best Place (Harper), McAninch's unforgettable culinary memoir and travelogue.
In Duck Season McAninch chronicles an eight-month epicurean journey in France's bucolic Southwest: the ancient Gallic cradle of foie gras, confit, and magret de canard, among other duck-centric delicacies. Having fallen in love with Gascony while traveling there on assignment for a cooking magazine, McAninch persuaded his wife and young daughter to move to a small village in the Gers—Gascony's heartland, and France's most rural district—and attempt to live as the Gascons do. With whimsical drawings and an appendix of classic recipes, Duck Season is an irresistible invitation to embrace the pleasures of the table—guiltlessly and with gusto.
In English. Free and open to the public. No RSVP necessary.  
A reception will follow, graciously offered by D'Artagnan, and Plaimont wines.
---
David McAninch is the features editor at Chicago magazine and was an editor at Saveur for nine years. His writing has appeared in the New York Times, New York magazine, the New York Daily News, Newsday, Rodale's Organic Life, and Departures, among other publications. He lives in Chicago with his wife and daughter.
Mark Adams is the author of the acclaimed history Mr. America, which The Washington Post named a Best Book of 2009, and the New York Times bestseller Turn Right at Machu Picchu, which Men's Journal recently selected as one of the Fifty Greatest Adventure Books of All Time. His work has appeared in many national publications, including ESPN: The Magazine, GQ, New York and the New York Times. He lives near New York City with his family.