Discussing Debussy's Life & Influences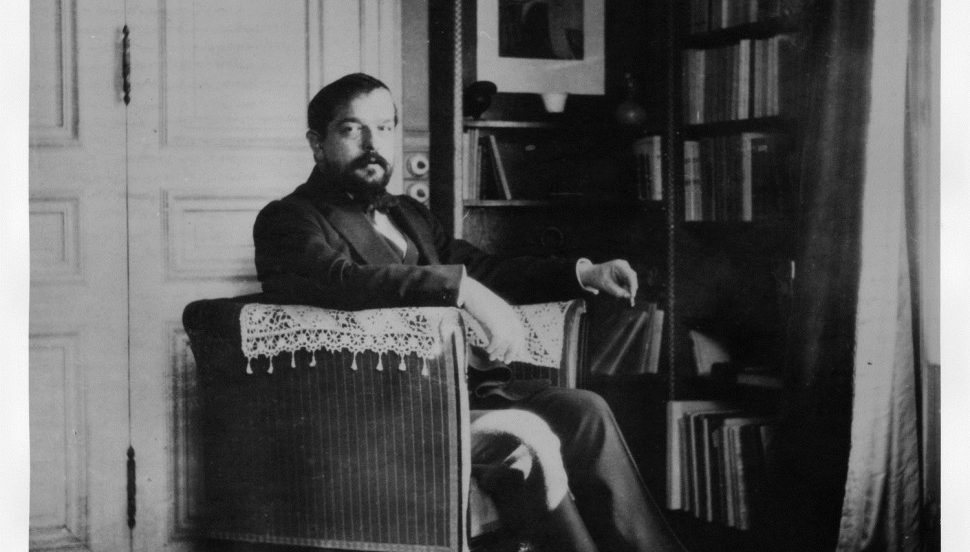 Prominent French composer Claude Debussy (1862-1918) brought a seminal force to modern music of the 20th century. To celebrate his work, masterpieces and influence on major composers, painters and writers, the Cultural Services of the French Embassy and the French-American Piano Society present a series of events from May 8-10, 2018.
Pianist George Lepauw and scholar Marie Rolf will discuss Debussy's life and wide-ranging influences in the field of music and the arts. In English. Free and open to the public. No RSVP necessary.
---
Marie Rolf is Senior Associate Dean of Graduate Studies and Professor of Music Theory at the Eastman School of Music. Rolf is best known for her scholarship on French composer Claude Debussy, but her research interests range from analysis and performance, keyboard skills, and the music and manuscripts of Debussy and Mozart, to the pedagogy of music theory. She is the only American member of the editorial board for the critical edition of Claude Debussy's works, the Oeuvres complètes de Claude Debussy, published by Durand in Paris. She is also the editor of Debussy's orchestral masterpiece La Mer as well as a volume of early songs (composed ca. 1882–87).
George Lepauw obtained his Bachelor of Arts degree from Georgetown University in Washington, D.C. with a double major in English Literature and History, and received his Master of Music in Piano Performance from Northwestern University. He is a founding member of the Chicago Ideas Co-op, a leadership committee of the Chicago Ideas Festival. His creative projects include recordings, films, and multimedia explorations on Johann Sebastian Bach's complete Well-Tempered Clavier, Debussy's and Chopin's Preludes, and Beethoven's Sonatas.
Claude Debussy (1862 – 1918) was a French composer who had an important influence on the modern music of the 20th century. He developed a highly original system of harmony and musical structure that expressed in many respects the ideals to which the Impressionist and Symbolist painters and writers of his time aspired. His major works include Clair de lune ("Moonlight," in Suite bergamasque, 1890–1905), Prélude à l'après-midi d'un faune (1894; Prelude to the Afternoon of a Faun), the opera Pelléas et Mélisande (1902), and La Mer(1905; "The Sea").