Discovery of A Rare Treasure, van Gogh: The Lost Arles Sketchbook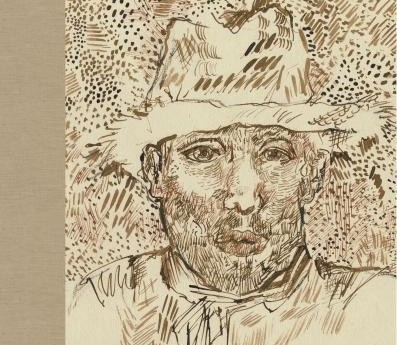 "The most revolutionary discovery in the entire history of van Gogh's oeuvre" Ronald Pickvance
Join Bogomila Welsh-Ovcharov, Bernard Comment, Franck Baille, and Julian Schnabel for the only New York event celebrating the international publication of Vincent van Gogh: The Lost Arles Sketchbook, a collection of previously unknown drawings by Vincent van Gogh published for the first time simultaneously in France (Les Éditions du Seuil), the United States (Abrams), and several other countries.
Vincent van Gogh: The Lost Arles Sketchbook reproduces, for the first time, previously unknown drawings by the artist. Originated by Les Éditions du Seuil in Paris, this groundbreaking book will be published simultaneously in English, French, German, and Dutch, with several other languages to be published at a later date.
No other information on Vincent van Gogh: The Lost Arles Sketchbook will be disclosed until the international press conference, which will be held by Les Éditions du Seuil in Paris, on the publication date of the book, November 15.
This evening is co-organized with Abrams and Les Éditions du Seuil. In English. Free. No RSVP. Reception to follow graciously offered by French restaurant Gloo.
---
Bogomila Welsh-Ovcharov is one of the most important world expert of van Gogh's work and live. She is professor emeritus at the Fine Arts Department of Erindale College at the University of Toronto (Canada). She is an internationally acclaimed art historian, who curated two major exhibitions in 1981 on the connection between the work of Vincent van Gogh and that of contemporary artists, including Vincent van Gogh and the Birth of Cloisonism (Art Gallery of Ontario and the van Gogh Museum in Amsterdam), as well as the inaugural exhibition at the Musée d'Orsay, van Gogh à Paris, in 1988. She is guest co-curator and co-author of the catalog of a large exhibition, Mystical Landscapes : From van Gogh to Emily Carr, at the Art Gallery of Ontario (2016) and the Musée d'Orsay in Paris (2017).
Julian Schnabel is the famous artist and film maker every bodies knows. He lives in New York.
Bernard Comment was born in Porrentruy (Switzerland) in 1960. He studied literature at the University of Geneva, then spent five years in Florence, and has been based in Paris since 1990. He is the author of several novels (The Shadow of Memory, Dalkey Archive Press, 2012). His latest book, Tout passe (2011), won the Prix Goncourt de la Nouvelle (short story prize). He has written essays (The Panorama, Abrams and Reaktion books, 1999). Since 2004, he is the head of Fiction & Cie at Editions du Seuil where he has published Marilyn Monroe's Fragments, various Lou Reed's books and this year, The Lost Arles Sketchbook of Vincent van Gogh.