D'Artagnan: All in The Foie Gras Family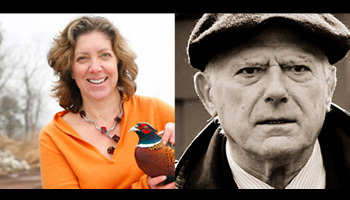 Join us for a conversation with Ariane Daguin, founder and CEO of D'Artagnan–the renowned gourmet food purveyor–and her father, Chef André Daguin, famous throughout France for his artistry with foie gras and other Gascon specialties. Marc Levy, friend of the Daguins and bestselling author ,will moderate the talk and heat things up.
This exchange, in French, promises to be lively, spicy, and perfectly cooked! The conversation will be followed by a book signing and a charcuterie gouter .
With special thanks and gratitude to Jean-Luc Colombo.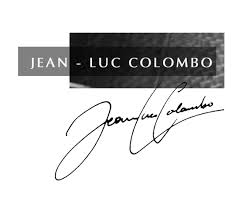 WATCH THIS EVENT ONLINE FRIDAY, SEPTEMBER 25  AT 6PM EST
---
Though a career in food might have seemed natural, Ariane Daguin decided to pursue an academic degree at Columbia University. While working part-time for a New York pâté producer, Ariane was in the right place when the opportunity to market the first domestically produced foie gras presented itself. She and a co-worker pooled their financial resources to launch D'Artagnan in 1985 as the first purveyor of game and foie gras in the U.S. In 2005, after two decades of collaboration, Ariane acquired her partner's share of the company to become sole owner. She continued to build cooperatives of small-scale farms to consistently provide the best quality to the most exacting chefs in the nation. Ariane Daguin, was named one of the Best 50 Women in Business 2015 by NJBIZ, and one of the Most Creative People on Business of 2014 by Fast Company. She received a Lifetime Achievement Award from Bon Appetit magazine, 2005 and the French Legion d'Honneur in 2006. Ariane Daguin is a board member of the French-American Chamber of Commerce in NY and a board member of the City Harvest Food Boar. She is also a member of the James Beard Awards Committee.
Ariane Daguin's story can be read in her French-language memoir D'Artagnan à New York (Grasset, 2010), which tells how she created her business in the United States.
André Daguin is a legendary chef credited with putting Gascony on the culinary map. As chef and owner of the Hôtel de France in Auch, from 1960 to 1997, he collected two Michelin stars and garnered a worldwide reputation as a leader in nouvelle cuisine. Daguin was known as a master of foie gras and was the first to sear duck breast like steak, turning years of tradition on its head. His culinary ancestry can be traced back through 7 generations of hoteliers, restaurateurs,  tavern-keepers, butchers and charcutiers—a rich food heritage that he has passed on to all three of his children, son Arnaud owner of Hegia, an award-winning guesthouse in Biarritz, daughter Ariane, founder and owner of D'Artagnan, and daughter Anne owner of a patisserie, Le Petit Duc, in Provence. So revered by fellow chefs in France, they elected him President of Union des Métiers et des Industries de l'Hôtellerie, of which he is now retired. Through the years he also mentored many famous American chefs in his kitchen, including Tom Colicchio and Kerry Heffernan. Chef Daguin is the author of several cookbooks, including 1 Duck, 2 Daguin, a book he wrote with his son Arnaud, published in 2010.
Marc Levy is the author of fifteen novels. His novels have sold over thirty million copies and been translated into over forty languages, making him today's most widely read French author. His English language debut, If Only It Were True, sold almost half a million copies and was made into a film starring Reese Witherspoon and Mark Ruffalo. Levy lives in New York's West Village with his wife and son.