THIS EVENT HAS BEEN POSTPONED AND WILL BE RESCHEDULED AT A LATER DATE : Living and Dying with Marcel Proust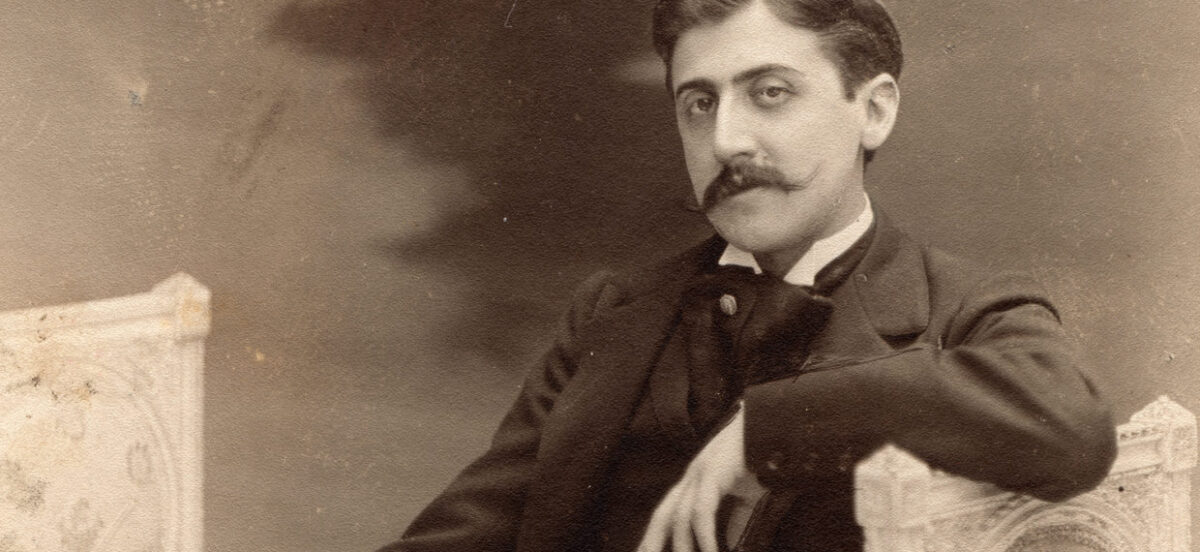 ***THIS EVENT HAS BEEN POSTPONED AND WILL BE RESCHEDULED AT A LATER DATE***
November 18, 2022 will mark the 100th anniversary of Marcel Proust's death. In celebration of this great author, Daniel Mendelsohn, Christopher Prendergast and Hannah Freed-Thall will gather at Albertine to discuss Living and Dying with Marcel Proust (Europa), Prendergast's account of a lifetime of reading, of reflecting, and of loving Proust's masterpiece, In Search of Lost Time.
Christopher Prendergast, one of the world's foremost literary scholars, and general editor of the most recent translation of À la recherche du temps perdu, has produced a highly entertaining book that takes in such disparate Proustian obsessions as insomnia, food and digestion, color, addiction, memory, breath and breathing, breasts, snobbism, music, and humor.
In Three Rings, best-selling author and literary critic Daniel Mendelsohn reflects on the matrix of The Odyssey and brilliantly reveals how it has informed the work of three exiled writers — Auerbach, Fénelon and Sebald — and how it led them to create masterpieces of their own. This sumptuous and extraordinarily insightful essay also offers one of the clearest, most illuminating interpretations of In Search of Lost Time and invites us to see both of Proust's famous ways as a vast ring that contains the entire experience of our condition.
Join us for a riveting and erudite conversation about everything Proust and the story of writer's block that will ultimately inform an Ars poetica.
This event will take place in person at Albertine, and the conversation will be in English. It is free with RSVP. Click here to receive your ticket(s).
Daniel Mendelsohn is an internationally bestselling author, critic, essayist, and translator. Since 1991 he has been a prolific contributor of essays, reviews, and articles to many publications, most frequently The New Yorker and The New York Review of Books. In February 2019, he was named Editor-at-Large of the New York Review of Books and the Director of the Robert B. Silvers Foundation. Mendelsohn's books include An Odyssey: A Father, a Son, and an Epic (2017), named a Best Book of the Year by NPR, Newsday, Library Journal, among others; The Lost: A Search for Six of Six Million (2006), which won the National Books Critics Circle Award and the National Jewish Book Award in the United States and the Prix Médicis in France; a memoir, The Elusive Embrace (1999), and a two-volume translation of the poetry of C. P. Cavafy (2009), which included the first English translation of the poet's "Unfinished Poems." His tenth book, Three Rings: A Tale of Exile, Narrative, and Fate, was published in  2020 in the US and in France (Trois anneaux, un conte d'exils, trans by Isabelle Taudière)
Christopher Prendergast is a Fellow of King's College, Cambridge and a Fellow of the British Academy. He writes for the London Review of Books and the New Left Review. He is also the general editor of the Penguin reissues of Proust's work, published in 2002.
Hannah Freed-Thall is an Associate Professor of French Literature, Thought and Culture at NYU. She is the author of Spoiled Distinctions: Aesthetics and the Ordinary in French Modernism (NY: Oxford, 2015) which was awarded the Aldo and Jeanne Scaglione Prize for French and Francophone Studies and the Modernist Studies Association Prize for a First Book.