Couple Mechanics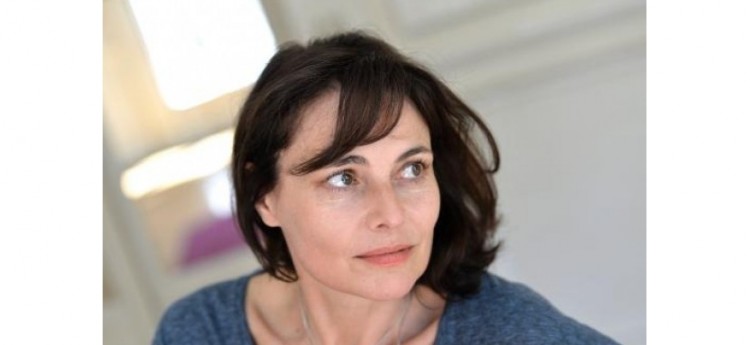 French novelist Nelly Alard and author and author, translator and literary critic Liesl Schillinger discuss Alard's last novel Couple Mechanics just published in the United States with Other Press. Couple Mechanics won her the prestigious French Interallié Award in 2013.
At once sexy and feminist, Couple Mechanics is a story of a woman who decides to fight for her marriage after her husband confesses to an affair with a notable politician. Juliette, a computer engineer, and Olivier, a journalist, have two young children and the busy lives of a modern Parisian couple. When Olivier confesses to having an affair, Juliette's world is shattered. How do you survive betrayal? Can a broken couple ever be united again? What lengths would you go to in order to save your marriage? These are the questions that this novel, with great intelligence, honesty, and humor, tries to answer. In its acute depiction of intimacy, Couple Mechanics exposes the system of forces at work in a marriage, the effects of the inevitable ebb and flow of desire, and the difficulty of being a man today.
In English. Free and open to the public. No RSVP necessary.
Couple Mechanics, a novel by Nelly Alard, translated from the French by Adriana Hunter, Other Press, 2016.
---
Nelly Alard is an actress and screenwriter who lives in Paris. Her first novel, Le Crieur de nuit, received the 2010 Roger Nimier Prize as well as the 2011 Prix National Lions de Littérature and the Simone and Cino Del Duca Foundation Prize for the Support of Literature. In 2013 she was awarded the Prix Interallié for Couple Mechanics, the first woman to win the award in more than twenty years.
Liesl Schillinger is a New York–based critic, translator, and moderator. She grew up in Midwestern college towns, studied comparative literature at Yale, worked at The New Yorker for more than a decade and became a regular critic for The New York Times Book Review in 2004. Her articles and essays have appeared in The New Yorker, The New York Times, New York, The New Republic, The Washington Post, Vogue, Foreign Policy, The London Independent on Sunday, and many other publications. Her recent translations include the novels Every Day, Every Hour, by Natasa Dragnic (2012, Viking), and The Lady of the Camellias, by Alexandre Dumas, fils (Penguin Classics, 2013). Wordbirds, her illustrated lexicon of necessary neologisms for the 21st Century (Simon & Schuster), comes out in Oct. 2013.