Compass: A Conversation with Mathias Enard and Adam Shatz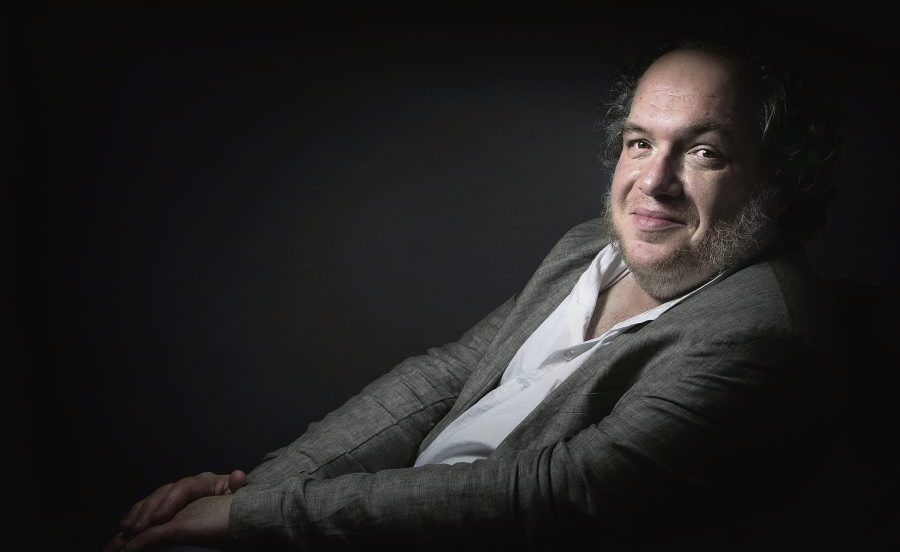 "Mathias Énard has found a way to restore death to life and life to death, and so joins the first rank of novelists, the bringers of fire, who even as they can't go on, do." —Garth Risk Hallberg
Join internationally acclaimed French novelist Mathias Enard as he discusses his novel, Compass (New Directions), winner of the 2015 Prix Goncourt, with New York Times Magazine contributor Adam Shatz.
In Compass, Franz Ritter, an insomniac musicologist, spends a restless night drifting between dreams and memories, revisiting an ongoing fascination with the Middle East and his numerous travels to Istanbul, Aleppo, Damascus, and Tehran, as well as—over the centuries—the various writers, artists, musicians, academics, translators, and explorers who populate this vast dreamscape. At the center of these reveries is Sarah, a fiercely intelligent French scholar caught in the intricate tension between Europe and the Middle East. With exhilarating prose and sweeping erudition, Mathias Énard pulls astonishing elements from disparate sources—from Balzac and Proust, from Thomas Mann and Sadegh Hedayat—and binds them together in a hypnotic, magical way.
In English. Free and open to the public. No RSVP necessary.
---
Mathias Énard is the award-winning author of Zone (Three Percent) and Street of Thieves (Three Percent), and a translator from Persian and Arabic. He won the Prix Goncourt in 2015 for Compass.
Adam Shatz, a former literary editor of The Nation, is a contributing editor at the London Review of Books, and contributor to The New York Times Magazine, The New York Review of Books, and The New Yorker. He has reported from Algeria, Palestine, Egypt and Lebanon, and has been a visiting professor at New York University.