Cezanne Portraits: A Conversation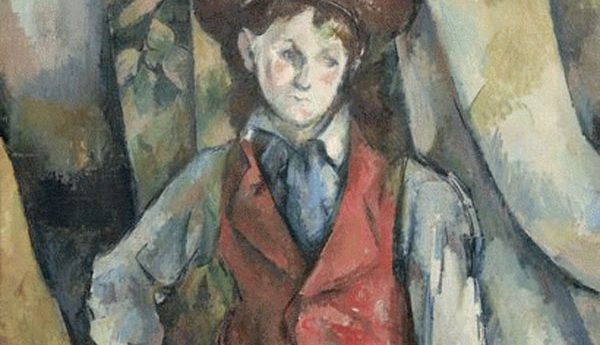 Following the debut of Cézanne Portraits, the first exhibition devoted to the famed post-impressionist's portraits from across his career, John Elderfield, Chief Curator Emeritus of Painting and Sculpture at The Museum of Modern Art, New York, and Mary Morton, Head of the Department of French Paintings at the National Gallery of Art, Washington, will explore the unconventional aspects of Cézanne's portraiture. Topics of discussion will include the role his portraits play in the development of his radical style and method and the range and influence of his sitters.
The talk will be moderated by Mary Tompkins Lewis, Professor of Art History, Trinity College, and Art Critic.
The exhibition is currently on view at the National Gallery of Art, Washington, through July 8, 2018, and brings together some 60 paintings drawn from collections around the world.
The exhibition is curated by John Elderfield, Mary Morton, and Xavier Rey, Director of the Musées de Marseille.
Image taken from Paul Cézanne, Boy in a Red Waistcoat, 1888-1890, oil on canvas, National Gallery of Art, Washington, Collection of Mr. and Mrs. Paul Mellon, in Honor of the 50th Anniversary of the National Gallery of Art