Can Finance save The World? Regaining Power over Money to Serve the Common Good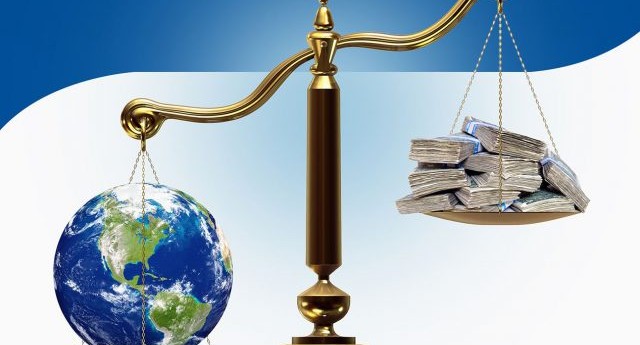 Join former World Bank Group Managing Director and Chief Financial Officer Bertrand Badré as he describes how finance can be harnessed to help us solve many of the world's biggest problems–climate change, poverty, infrastructure rebuilding, and more, based on his latest book, Can Finance Save the World? Regaining Power over Money to Serve the Common Good (with a foreword by French President Emmanuel Macron, Berrett-Koehler Publishers).
Just as Thomas Piketty offered a sweeping critique and progressive reassessment of capitalism, Bertrand Badré looks at the destructive role finance played in the global economic crisis of 2007-2008 and offers a bold prescription for making it a force for good.
The conversation will be introduced by François Delattre, Permanent Representative of France to the United Nations.
In English. Free and open to the public. No RSVP necessary.
---
Betrand Badré graduated from the renowned business school HEC Paris in 1989. He attended the prestigious ENA (École nationale d'administration) and Sciences Po.
In 2007, Badré became Group Chief Financial Officer of Crédit Agricole Group. He played a critical role in crisis management throughout the global financial crisis and the Eurozone crisis. In particular, he ensured the timely initiation of a 5.9Bn Euros rights issue prior to the Lehman bankruptcy and refused to increase the Greek debt exposure in 2008-09. Badré was elected Financial Sector CFO of the year in 2011 and number 3 all categories (#1 for CAC 40) in 2010.
Between 2012 and 2013, Badré held the office of Group Chief Financial Officer of Société Générale Group. He directed treasury, planning and control, accounting, strategy and M&A in a peak crisis period.
In 2013, Badré was appointed Managing Director and CFO of the World Bank Group, becoming G7 and G20 Finance Deputy and a Member of Financial Stability Board. His tenure oversaw a balance sheet optimization, the creation of a finance and risk committee, as well as the complete restructuring of planning process. Badré is particularly known for leading World Bank Group efforts on financing for development. He contributed to the breakthrough joint International Monetary Fund/EIB/Multilateral development bank "Billions to Trillions" report, focusing on developing countries' capacity to mobilize public and private resources and on public/private cooperation.
He also co-chairs the Global Future Council of the World Economic Forum on Sustainable Development, Public Private Cooperation and International governance which promotes the same ideas.
Badré is known for his commitment to delivering both financial value and sustainable growth aligned to the SDG targets. In 2016, Badré founded BlueOrange, which seeks to connect investors interested in combining market level financial returns with measurable social, economic and environmental returns.
He is a young leader of the French-American Foundation and an alumnus of the German Marshall Fund of the US.