Book Launch: The Bordeaux Kitchen!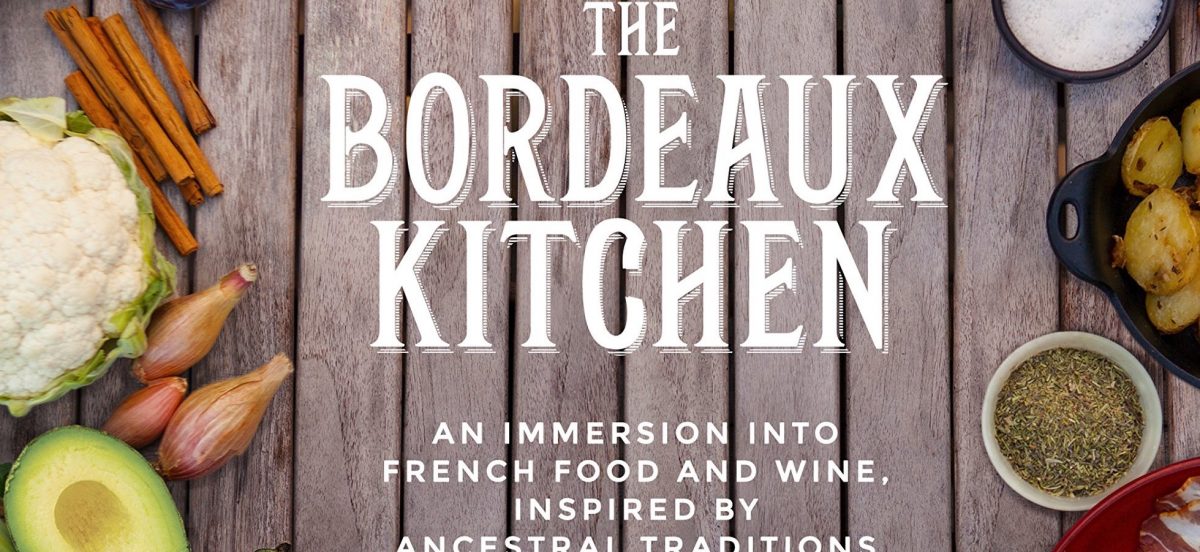 Author Tania Teschke, food and wine gourmet, photographer, and lifelong student of French culture will take us on a cultural and culinary journey into the world of traditional French cuisine and French wine, and tips for ancestral living on the occasion of the publication of her book: The Bordeaux Kitchen!
Joining Tania Teschke will be Mr. George P. Sape, a long-time Bordeaux wine enthusiast and the President of the American Friends of Cité du Vin, and Dr. Cate Shanahan, author of Deep Nutrition. The conversation will be moderated by author and French cookbook editor Ellen G. Reeves.
The Bordeaux Kitchen is an ancestral French cookbook (with wine pairings and an in-depth wine chapter) that celebrates the rich foods and wines of France as well as the "disappearing" culinary arts of butchery, tying roasts, filleting fish, curing bacon, and rendering fats. The book comprises a journey through the southwest of France, a chapter on the wines of France, and over 180 recipes from around France, along with my own search for better health for myself and my family. The Bordeaux Kitchen releases in mid-June, but has already garnered #1 New Release in Wine Tasting on Amazon. I have a short book trailer on YouTube and a Bordeaux Kitchen FaceBook page.
The conversation will be followed by a cocktail reception and a book signing. In English. Free and open to the public with RSVP. Please RSVP here.
This evening is generously sponsored by Bordeaux Wines/CIVB and by organic and biodynamic Château Guadet in St. Emilion, and New Jersey-based French Southwest food purveyor and a leader in the sustainable food movement, Ariane Daguin of D'Artagnan, all of whom are featured in the book!
Not in New York? Watch via Livestream!

---
Career and workplace consultant Ellen Gordon Reeves served as French Fiction Editor/Executive Editor at The New Press. While teaching at the Lycée International de St. Germain-en-Laye and the American School of Paris, she studied at the Cordon Bleu and produced Simplement Bistrot: Des (Nouvelles) Recettes Pour Tous les Jours with Chef Yves Camdeborde. She is the author of Can I Wear My Nose Ring to the Interview? A Crash Course in Finding, Landing, and Keeping Your First Real Job. Past President of the Harvard Alumni Association, she serves on the boards of the American Repertory Theater and the Harvard Art Museums.
Mr. George P. Sape has been Managing Partner of Epstein Becker & Green, P.C., since 1986. Mr. Sape served as Vice President and General Counsel for Organization Resources Counselors, Inc., a consulting services provider to a number of Fortune 500 companies and has served as counsel or as an advisor to various congressional committees related to labor, education and public welfare. He is also active in numerous charitable organizations in New York City and a Board member of the University of Colorado School of Business. He has been a Director at Watsco Inc. since November 11, 2015. Mr. George P. Sape is the current President of the American Friends of Cité du Vin.
Dr. Cate Shanahan is a board-certified family physician from Connecticut, author of the acclaimed Deep Nutrition, and former nutrition director for the Los Angeles Lakers.
She specializes in medically supervised weight loss through ancestral-based eating, and is lauded for her passionate crusade against refined high polyunsaturated vegetable oils. Her groundbreaking message, presented in the original edition of Deep Nutrition in 2009, was credited with helping to ignite the burgeoning ancestral health movement.
Tania Teschke is a writer and photographer with a passion for French cuisine and wine. American-born and globe-traveled, Tania lived for an extended period in France four separate times, for undergraduate and graduate studies, and immersions into French language and literature, and traditional French cooking from French chefs and friends. She apprenticed with an award-winning Basque butcher, and earned a diploma in wine science from the University of Bordeaux. Inspired by her French experiences, Tania began recording recipes and stories as a creative outlet and for the enjoyment and edification of her daughters. Over several years, this knowledge and experience evolved into a comprehensive masterwork of recipes, French culture and healthy living that she titled, The Bordeaux Kitchen.
Tania's travel photography has been exhibited in Paris, Tokyo, and Moscow and has appeared in The New York Times and other international publications. She interned with legendary National Geographic photographer Steve McCurry in New York. She has previously worked with children's book publisher Scholastic and in conservation with World Wildlife Fund in Washington, DC and Frankfurt.
Still a global nomad with her diplomat husband and two daughters, Tania currently lives in Switzerland and enjoys hiking in the Alps with her family and cooking them nutrient-dense meals.